Who Is Lil Nas X's Hot Boyfriend in 'That's What I Want' Music Video?
Meet Yai Ariza, Lil Nas X's rumored boyfriend!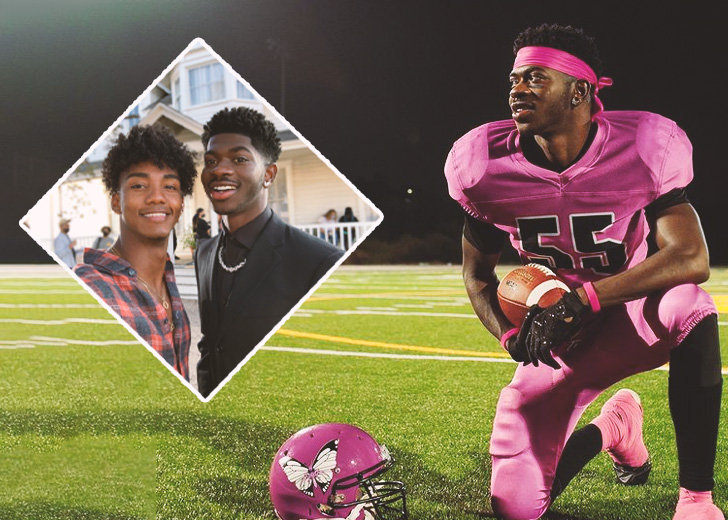 Montero Lamar Hill, known by his stage name Lil Nas X, rose to prominence with the release of his viral country rap single 'Old Town Road' in early 2019.
The singer-rapper's song spent 19 weeks atop the US Billboard Hot 100 chart, becoming the longest-running number-one song since the chart debuted in 1958.
At just 22 years old, Lil Nas X broke the internet for the second time when he released his new song 'Montero (Call Me by Your Name)' as well as 'Industry Baby' alongside Jack Harlow, both of which got viral dance routines popping all over social media.
The young superstar had been keeping his private life, well, private, but he opened up to Variety where he referred to an unidentified man and said he thinks he's found "the one". 
Here is everything we know about Lil Nas X's rumored partner A.K.A. the "hot boyfriend" in the 'That's What I Want' music video.
On Where the Rumors Began
The 'Industry Baby' musician explained his not-so-talked-about private life that it has been through its fair share of ups and downs.
"I've had some good boyfriends and some bad ones," the musician had previously told Variety in their 2021 Power of Young Hollywood Issue. He revealed that most of them were emotionally unavailable, but his love life has improved since then.
"I've found someone special now," he shared. "I think this is the one. I can't explain it — it's just a feeling."
With the release of his latest music video, 'That's What I Want' on Friday, Lil Nas X can be seen once again with his rumored boyfriend, Yai Ariza, raising quite of few eyes from the followers.
The music video opens with some steamy shirtless scenes shared between the singer and Ariza on the football field and by a campfire as the song goes "I need someone who needs me...Cause it don't feel right when it's late at night and it's just me and my dreams... I want someone to love me."
Kissing and Licking Lil Nas X on Stage
The pair have packed on the PDA in various TV appearances notably, during Lil Nas X's performance of 'Call Me by Your Name' on Saturday Night Live, when Ariza unapologetically licked the musician's neck. 
Lil Nas X and Ariza brought down the internet by storm once again when they became the first male artists to share a kiss on the lips onstage during Lil Nas X's performance at the 2021 BET Awards in June.
Lil Nas X publicly came out as gay during Pride 2019 when his hit song, 'Old Town Road' was still topping the charts. He revealed it was one of the scariest moments of his life.
"I was afraid because I knew the world was watching," he said, "and all I ever saw for boys like me was judgment and ridicule, but it was because the world was watching, that I knew I had to stand in my truth."
Who Is Yai Ariza?
Yai Ariza, as his Instagram bio suggests, was born and raised in Colombia and works as a professional dancer in Los Angeles, California. 
The dancer has amassed over 117k followers on his Instagram account as of today, where he frequently shares videos of choreographies performed by him and his crew on various occasions. 
Speaking to Attitude about Lil Nas X, Ariza said, "He is really funny. He's really social. One day in rehearsals, we went out to eat, and he came to hang out. He's a really amazing person."
Ariza is signed to the Clear talent group and is featured in multiple music videos as a backup dancer.