Lil Kawaii's Death Stirs Allegations on Rapper David Shawty — David Responds Furiously While Mourning Friend's Demise
"I hope ur somewhere peaceful kawaii ily won't let u down I promise," Kawaii's friend David Shawty shared on Twitter.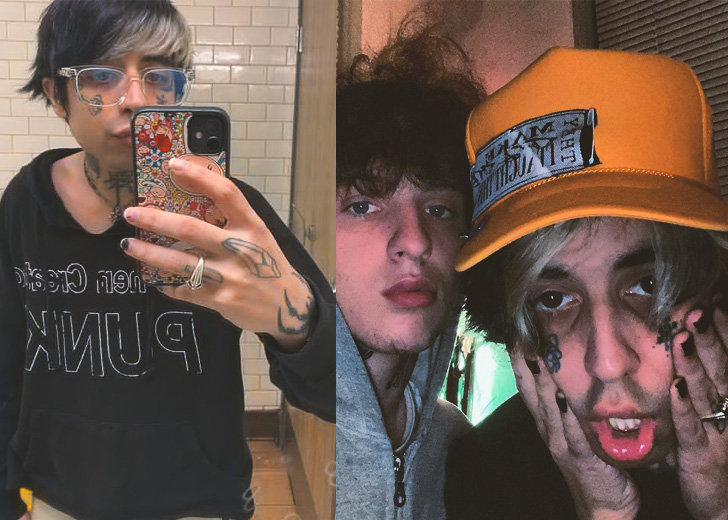 The up and coming rapper Lil Kawaii's musical career came to an abrupt halt after he was pronounced dead on August 28, 2021. The rapper allegedly succumbed to a drug overdose. 
However, not long after his passing, netizens began pointing fingers. People on Twitter and elsewhere began sending hate towards the rapper's friend, David Shawty. 
Lil Kawaii Died of an Overdose
Kawaii's friend, who goes by the username @SLAYLINIE on her socials, was the first to publicly suggest that the late rapper's cause of death was, in fact, an overdose. 
On August 28, 2021, LaLonie put out a tweet where she outed that three days ago, one of her friends, Inju, passed away from an overdose. She had just held a vigil for her friend the night prior to making the tweet. 
She woke up the next morning to the news of another one of her friends, Kawaii, dying to the same cause. She then requested all her followers to take care of their friends and keep them safe. 
Fans Bashed David Shawty for Lil Kawaii's Death
Not long after, Shawty went on Twitter with his own message for his late friend. He hoped his friend wound up somewhere peaceful and promised not to let Kawaii down.
Sadly, Shawty was berated by fans of the late rapper who made allegations that it was Shawty who gave Kawaii the drugs which ultimately killed him. 
The hate being pushed his way was so intense that Shawty could not help but vent his rage over another tweet. The mourning rapper wrote that he did not give anyone any drugs and added, 
I never gave anyone drugs you STUPI* FU** y'all are unbelievable. I hate u. with a burning passion. I'll really b*at the SH** OUT OF YOU
Besides Twitter, Shawty also shared a heartfelt eulogy on his Instagram, coupled with a slideshow of his pictures with the late rapper. He also made a promise to make the late rapper proud and execute all the plans that they made together.
People Mourn Lil Kawaii
Another one of Kawaii's friends, rapper Lil Tracy, also mourned his passing. Mere hours after the news of the rapper's passing went public, Tracy went live on Instagram to share his sorrows with his fans. 
In the Instagram live video, Tracy was seen shedding tears for his departed friend and colleague. During the same interaction, Tracy explicitly instructed all his fans never to do "fake" drugs, confirming the already swirling rumors of Kawaii's death due to overdose. 
Not just celebs, fans from the world over were mourning the death of the young rapper. Many took to social platforms to share their pain. Many were still in shock.
The 'Muscle Up' rapper was best known for sharing tracks with Lil Tracy, who has over a million followers on Instagram alone. Although Kawaii's exact age remains unknown, the rapper celebrated his birthday on June 27.
This year, on his birthday, Kawaii shared he was thankful to be alive whilst still being surprised at the fact that he was still there. In addition, he extended a message of gratitude to everyone who sent their birthday wishes and expressed how glad he was to have all of them in his life.