Lil Durk Proposes to His Girlfriend India Royale — Check Out the Ring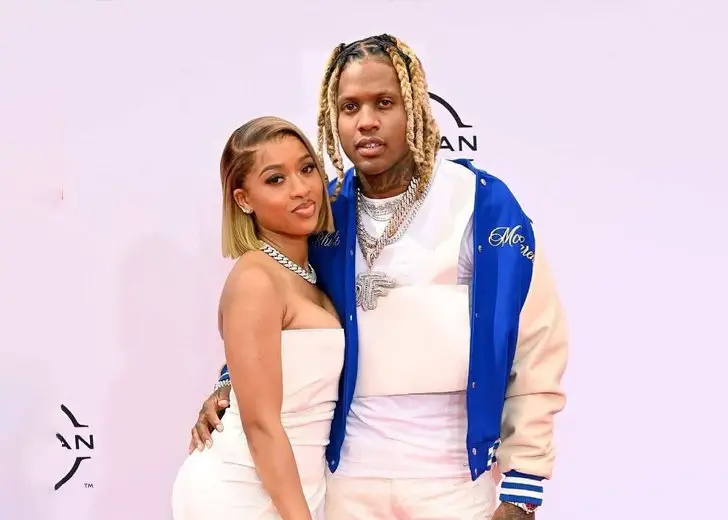 Lil Durk and his girlfriend, India Royale, are ready to take the next step in their relationship — get married. 
The rapper proposed to his long-time girlfriend India during the WGCI jam in Chicago, which also happens to be where he hails from. Thousands of fans cheered them on as they made it to this special milestone in their relationship. 
Lil Durk and His Girlfriend India Royale to Be Man & Wife!
Lil Durk was on-stage when he got down on one knee for his girlfriend.
"Can we have quiet in here one time?" he asked of the fans. Immediately after, dedicating his gaze and attention wholly to India, he spoke on the mic, 
You know I love you to death. You've been holding me down when I was going through a lot. You're the realest and I just love you to death. Would you want to be my wife?
India was all smiles. While her saying "yes" was not audible in the video that made its way to YouTube later, her embracing her new fiancé was all the proof needed for everyone to know what her answer was. 
Understandably, the crowd lost it. They were all screaming as the rapper's family and friends joined the newly engaged couple on stage. 
Of course, the engagement would have been incomplete without the ring of promise that would bind the couple.
Sadly, the engagement ring was not clearly visible, neither on the YouTube video nor on the stories that the rapper posted afterward. 

The ring Lil Durk proposed Girlfriend India Royale with (Source: Instagram Stories)
Although blurry, it was evident that the ring was adorned by a huge square-cut rock at the center with others lining the circumference of the ring — plenty of bling — as expected.
Lil Durk & Girlfriend India Royale Dating on & off since 2017
Lil Durk and his girlfriend India, now fiancée, have been in an on-again-off-again relationship since 2017. 
A year into their relationship, in October 2018, the couple welcomed their first child together, a daughter they named Willow. 
As reported by Capital Xtra, by January 2020, rumors about their breakup started taking shape when the duo unfollowed one another on Instagram. 
Back then, the rapper had accused his fiancée of cheating on him with Young Thug.
He even threatened Young Thug via his stories. He wrote: "Don't get shot tryna be the [expletive] to comfort my [expletive] while we goin thru it."
Were Lil Durk & Girlfriend India Royale Engaged Before?
While this time around Lil Durk and India seem to be engaged for real, they'd sparked engagement rumors back in September 2020 when the rapper shared a picture of a ring followed by a snap of them kissing. 
Apparently, those photos were more about making a point and showing everyone that the couple was still together.
In May 2021, the duo unfollowed one another once again — and breakup rumors followed. 
In October 2021, the couple made headlines when the rapper confessed to his girlfriend that he wanted to marry her and have a son for his birthday.
India also seemed to be on board, because she too made a public statement around that same time. She shared, 
I want my next two kids back to back. Then, I'm done. He would love that. He was never more obsessed with me when I was pregnant. Like on me, on me.
While no news of the couple being pregnant has surfaced, the future for this couple is looking up. 
The couple will most likely welcome more children soon and get married too. Exciting times!