Lewis Hamilton Gets Ample Support Amidst Racist Abuse Following Controversial British Grand Prix Victory
"These people have no place in our sport and we urge that those responsible should be held accountable for their actions," said Mercedes, F1, and the FIA in a joint statement.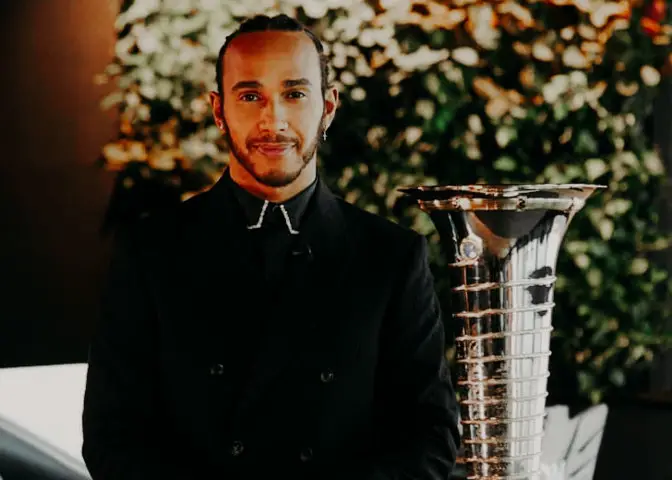 Lewis Hamilton was subjected to a lot of hate and racial abuse during and after his race at the British Grand Prix on Sunday, July 18, 2021. 
Abusive comments, including monkey emojis and other racial slurs, were sent as replies to the Mercedes team's celebratory Instagram post following Hamilton's Silverstone victory. 
Mercedes, F1, and the FIA Issued a Joint Statement
Mercedes, F1, and the FIA were the first to issue a joint statement to "condemn this behavior in the strongest possible terms." 
The statement outlined that Hamilton was targeted by people on social media on multiple instances of racist abuse following an in-race collision.
Hamilton had emerged victorious in the extremely competitive motorsport event despite receiving a 10-second penalty after a collision with title rival Max Verstappen during the first lap of the race. Sadly, the collision resulted in the Dutchman crashing out. 
The statement further read, 
These people have no place in our sport and we urge that those responsible should be held accountable for their actions. 
All three organizations were unanimous when they stated they were working to build a more diverse and inclusive sport. So instances of online abuse like this one must be highlighted and eliminated. 
Mercedes team principal Toto Wolff reached out to BBC Radio 4's Today, saying racist abuse online has been present in the world of sport, pointing towards the abuse Marcus Rashford was subjected to after the Euro Cup finals. 
He reiterated such behavior was unacceptable and assured supporters that there would be consequences.
Even Team Red Bull Came in Support
Verstappen said on the record that he was very disappointed to have been taken out in a crash. He added that watching the celebrations while still in the hospital was disrespectful and unsportsmanlike. 
Still, Verstappen's team, Red Bull Racing, stood steadfast in support of Hamilton. The team issued a statement saying that they were "disgusted and saddened" at the abuse directed towards Hamilton. 
Despite the two teams being fierce rivals on the track, Red Bull Racing claimed that they were all united against racism. 
Reinstating what Mercedes, F1, and the FIA had said earlier, they stated that there was never any excuse for racism, and there was no place for such people in the sport. 
Facebook Doing What They Can
In their statement to Sky Sports, Facebook, which also owns Instagram, claimed they had removed several hurtful comments from Instagram. They also assured the removal of accounts that repeatedly violated their community standards.
They also encouraged users to make use of safety features like comments filters and message control to ensure that no one has to see this kind of abuse. They added, 
No single thing will fix this challenge overnight but we're committed to the work to keep our community safe from abuse.
Several other brands and institutions came in support of the eight-time British GP victor. See their statements below, 
McLaren stands with Formula 1, the FIA, and our fellow teams and drivers in condemning the deplorable racist abuse towards Lewis Hamilton.

Racism must be driven out of our sport, and it's our shared responsibility to unite and eliminate it. — McLaren (@McLarenF1) July 19, 2021
We are saddened and horrified to see the racist abuse suffered by Lewis Hamilton following the British GP.

There is no place for racism within our society, and we stand shoulder to shoulder with Lewis, Mercedes, and all our colleagues in F1 in our commitment to eradicating it. https://t.co/qNEogxdjak — Williams Racing (@WilliamsRacing) July 19, 2021
To be clear, the British Grand Prix stewards judged Hamilton to be "predominantly at fault" for the crash during the first lap.
However, in no way, shape, or form does that warrant the kind of racial abuse that Hamilton was dealt with.