The Heartwarming Story of Leslie Uggams and Her Husband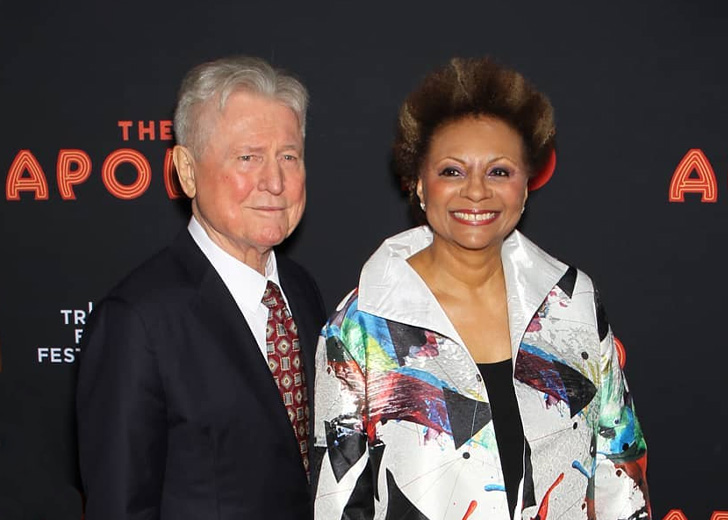 Leslie Uggams' career spans almost seven decades, and the current generation might recognize her as Blind Al from Deadpool.
Uggams' Blind Al is a sassy housekeeper and a mother figure to the antihero Deadpool. However, she is best known for her iconic role as Kizzy Reynolds in the iconic TV mini-series Roots.
She even won a Golden Globe and Emmy Award for her performance as Kizzy.
The actress was a trailblazer in the industry, having starred in countless films and earned several awards for her unforgettable performances.
And through it all, her husband was by her side, celebrating all her wins.
For those wondering "who is Leslie Uggams' husband," she has been married to Grahame Pratt for over five decades.

Leslie Uggams and her husband at her induction into the Theater Hall of Fame. (Source: Leslie Uggams/Instagram)
Much has been discussed in the media about their love story, which can only be considered exceptional. The couple defied all odds of racism and prejudice and showed everyone that love conquers all.
Leslie Uggams' Love Story with Her Husband
Uggams first met her husband, who was her manager at the time, while she was on tour in Australia.
She was already a full-fledged star with a Tony award under her belt. Their romance developed rapidly, and soon they became engaged.
But there were some things Uggams needed to ensure before walking down the aisle with her husband.
Growing up, the actress was always told that she could date whomever she wanted, but when it was time to marry, she should settle for an African American man.
She wanted to make sure that her family accepted Pratt, so she invited him to New York. He got along really well with her family members, and they loved him.
Besides receiving the blessing from her family, the Deadpool star also wanted to ensure that he understood the culture of interracial relationships in America.
As an Australian, Pratt was unaware of prejudice and racism in America and adapted well.
The last thing Uggams needed was for her spouse to move to America because she would not quit her work in show business.
Fortunately for her, Pratt was willing to do whatever it took, and in 1965, they tied the knot and now are the parents of two grown children: daughter Danielle Pratt and son Justice Pratt.
Leslie Uggams' Thriving Marriage
Uggams and Pratt lived happily in New York after their marriage, but their life wasn't without adversities.
They used to get hate mail from people because interracial marriage was not widely accepted in America when they married.
According to Goalcast, those letters were not pleasant. "Sometimes when I go on tour I get anonymous letters about being married to a white man," shared the actress.
She added, "I remember I got one in Detroit of all places. It came to the club addressed to 'The Little Negro Entertainer.' They're always addressed something like that and they're not pleasant to read."
But that didn't threaten their love, and Uggams gushed to People that Pratt was smart, witty, and fearless. She added their marriage was not as difficult because her husband was not an "American white man."
As for the secret to their long-lasting union, the actress said they had fun and laughed all the time.