Leighton Meester's Tumultuous History with Her Mom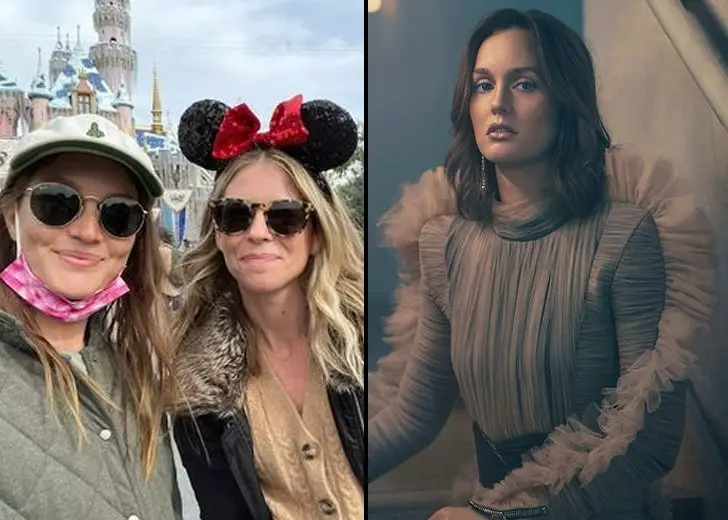 Leighton Meester has had, for lack of a better word, an eventful relationship with her mom from the get-go.
From being born while her mother was still in a correctional facility to suing her mother for misusing funds being directed for her little brother's treatment, Meester and her mother, Constance, have quite the checkered past. 
Leighton Meester Was Born when Mom Was in Prison
The story begins well before the Gossip Girl star was even born. 
Constance's influence over her daughter's life began when she ended up in prison for helping her boyfriend and Meester's dad, Doug, smuggle controlled substances out of Jamaica, as per reports published by Cheatsheet. 

Leighton Meester poses for a picture (Source: Instagram)
It was not just Meester's parents that ended up behind bars, though. Her maternal aunt and grandfather were convicted as well. 
So, Meester was born with a majority of her family in prison. 
She separated from her mother to go live with her maternal grandmother shortly after.
With the aforementioned pretext, it is understandable that Meester's family struggled to make ends meet as she was growing up. However, the actress was not one to hold a grudge. 
She didn't hold her parents responsible for her formative years. She didn't even blame them for being in prison when she was born. 
As the outlet reported, the actress once went on record to share that despite all that happened, her mom was a good person. 
But then again, this was before she filed a lawsuit against Constance. 
Leighton Meester Sued Her Mom
Back in 2011, the mother-daughter duo found themselves on opposing sides of a legal battle when the daughter decided to sue her mother. 
At the time, the actress was shooting for the final season for Gossip Girl and routinely sending out $7,500 to her mother — funds that were supposed to go to Meester's brother, Alexander's, hospice care. 
The little brother who went by Lex was not well, albeit his exact medical condition was kept from the public eye. Reportedly, the condition was severe enough to warrant brain surgery. 
Leighton Meester's Mom Misused Meester's Money
The funds that Meester sent to her mother did not go to Lex's treatment.
Instead, Constance used the funds to finance cosmetic procedures, including botox, hair extensions, and plastic surgery.
When Meester found out what was going on, she sued her mother for wrongfully using her money. 
Surprisingly, Constance countersued and demanded more money. 
Leighton Meester's Mom Countersued
She claimed that she was her daughter's manager and an adult-dependent of Meester.
Moreover, she claimed that her daughter's attorney had promised to pay her $10,000 every month to testify in another court case Meester had against her agency.
Not surprisingly, the countersuit was shut down by the court after confirming that Constance was never Meester's manager, and if she were an adult-dependent, only a guardian could bring suit against Meester.
Not to mention, exchanging testimony for monetary gain is not permitted, so Meester could not have paid for her mother's testimony.
There was no paperwork to support that argument in the first place. 
Leighton Meester Didn't Sue for Money
TMZ later reported that Meester won the case she filed against her mother.
It was also reported that the actress did not want any reimbursement for the money lost. She just wanted her mother off her tail, which she successfully and lawfully got done. 
Even with all that, Meester has been mindful and has refrained from talking ill about her family in the press.