Lee Jung-jae Considerate about Girlfriend Lim Se-ryung's past Married Life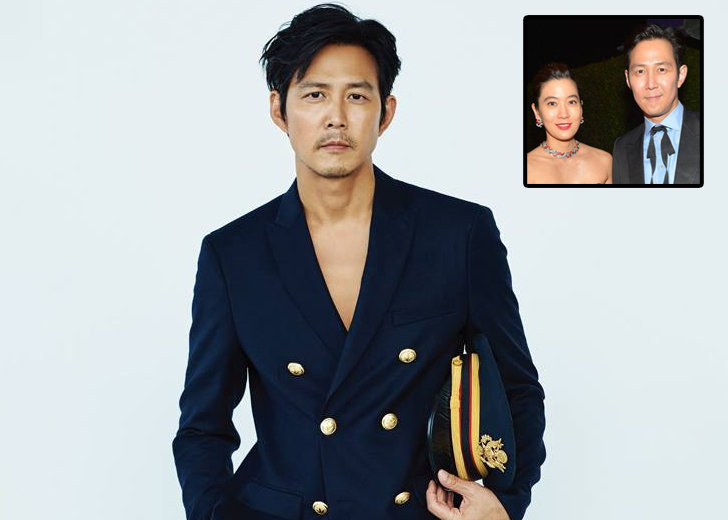 Lee Jung-jae has been a huge name in the entertainment business well before becoming the face of Netflix's stellar hit Squid Game. 
His fame shot through the stratosphere with the show's crazy success, and with his newfound international notoriety, the curiosity around his love life intensified. 
Fans from the world over inquired if the actor had a wife, or at least a girlfriend. 
Jung-jae has been in a public relationship with his girlfriend Lim Se Ryung since 2015.
Granted, Se Ryung is not a readily recognized name in the entertainment sphere. But she is a woman of influence, regardless. 
Lee Jung-jae's Girlfriend Was Married to Samsung Vice Chairperson
Se Ryung is the eldest daughter of the chairman of Korean food giant Daesang Group, making her a real-life business conglomerate heiress, not unlike the uber-wealthy characters often depicted in K-dramas.
More interestingly, the girlfriend was once married to Lee Jae Yong, the vice chairman of Samsung.
The duo called it quits on their relationship in 2009, and in the time that they were together, they welcomed two children together. 
As per reports from KBIZoom, Jung-jae met his girlfriend for the first time in 2005 through an acquaintance. 
Ever since the two have been at the center of dating rumors and made several headlines along the way. 
They were rumored to be out on a trip to the Philippines together in 2010. Moreover, tabloids had painted Se Ryung as Jung-jae's wife back in 2012. 
Lee Jung-jae Confirmed Relationship in 2015
The duo only confirmed that they were dating in January 2015 after being caught red-handed. 
When they were caught going out to a restaurant, Jung-jae professed, "Recently, we started meeting carefully with feelings more than friends."
It was only after that statement that the duo was caught hanging out together in public without caring for who was watching. 
With the public's prying eyes on the relationship, especially after Jung-jae's recent renaissance, the actor has taken a defensive stance in the public sphere. 
When the press tried to pry some more into his relationship, the actor said, 
"Since Lim Se-ryung is a mother of two children, I want to prevent Lim Se-ryung and her family from being hurt or their privacy being violated."
Lee Jung-jae Was Born Wealthy
Not unlike his girlfriend, Jung-jae was also born to a wealthy family of doctors and brewery owners. 
As per Today Online, the actor had a privileged childhood, but it all went away when his family went bankrupt. 
His family had incurred massive debts when his grandmother tried and failed to run for Congress four times.
Jung-jae was hence forced to drop out of school and had to work in a café to earn a living. 
Luckily, his good looks and height caught the attention of a designer. 
Subsequently, he began modeling and made his acting debut in the 1993 drama Dinosaur Teacher. 
By the time he was 26, he had become the youngest person to win Best Actor at the Blue Dragon Film Awards for his role in City of the Rising Sun.