Does Lauren German Have a Husband? Inside Her Dating Life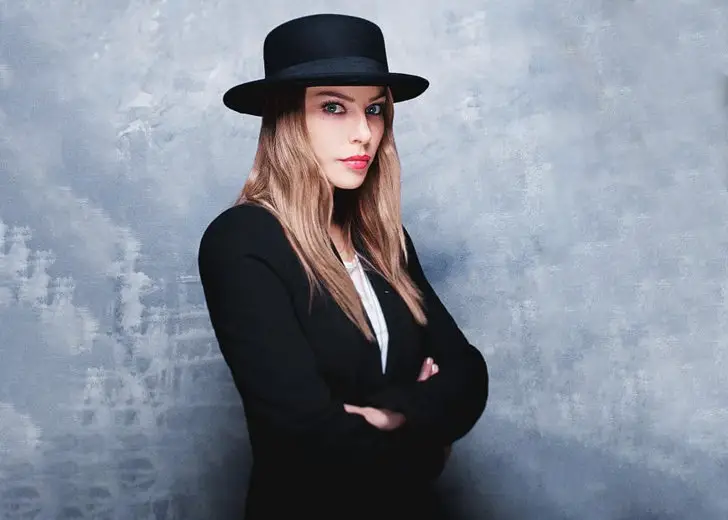 Lauren German impressed thousands of fans with her nuanced portrayal of Chloe Decker, the love interest of the titular character in Lucifer.
But, as her on-screen romance caught attention, her personal life also became the talk of the town. 
And her loyal fans and followers couldn't help but wonder if she was single, married, or dating in real life.
Is Lauren German Married?
German turned 43 this November, and the speculations of her being married have intensified with her ascending age.
However, there is no evidence that German has walked down the aisle or has a spouse. 
First of all, she has been in the acting industry for over two decades — she made her acting debut through the television series Undressed in 1999.
Throughout her career, no news outlets have ever reported on her getting married.
Interestingly, the California native has also never mentioned having a husband or being married. Instead, she has kept her love life close to her heart and never commented on her relationship status.
Having said that, she has been romantically linked with multiple men in the past. 
She was rumored to be dating former professional baseball pitcher Barry Zito and also fellow actor Ashton Holmes. 
Was German Ever Dating Bryan Ling?
Although the 43-year-old has shared nothing about her relationship, her Instagram account has ignited conversations about her dating life. 
That happened after the posts on her account hinted she had a close rapport with Bryan Ling.
Ling is a film producer and music supervisor known for movies such as A Most Violent Year and Booksmart.
He is also a talent manager and owner of multiple eateries in Los Angeles.
On February 4, 2017, she posted a picture of her supposed boyfriend with his dog and wrote, "I love ya @dailysmiles." Though rarely, German thereon posted photos of Ling on her socials.
In December 2017, she uploaded his single picture on her social and humorously disclosed he would always be excited to see her. 
While German continued uploading pictures on Instagram, some of her eagle-eyed fans wondered if they were dating, and some assumed they were already in a relationship.

Lauren German with Bryan Ling in April 2019. (Photo: Lauren German's Instagram)
In her 2019 post, featuring herself and Ling, one commenter requested German to have babies with her boyfriend. 
Even though the Lucifer star didn't reply to the comment, her other followers came to her defense, asking people to stop prying on other's personal life. 
One Instagram user mentioned, "If she announces anything then yay but if not then no problem." 
The user added that the consistent scrutiny was the reason most celebrities closed their account and opted for privacy.
Despite the discussion, German kept maintaining her silence. And although she didn't delete the old pictures, she stopped posting photos with the music supervisor in late 2019.