Grammy Award Winner Lauren Daigle Announced Red Rocks Concerts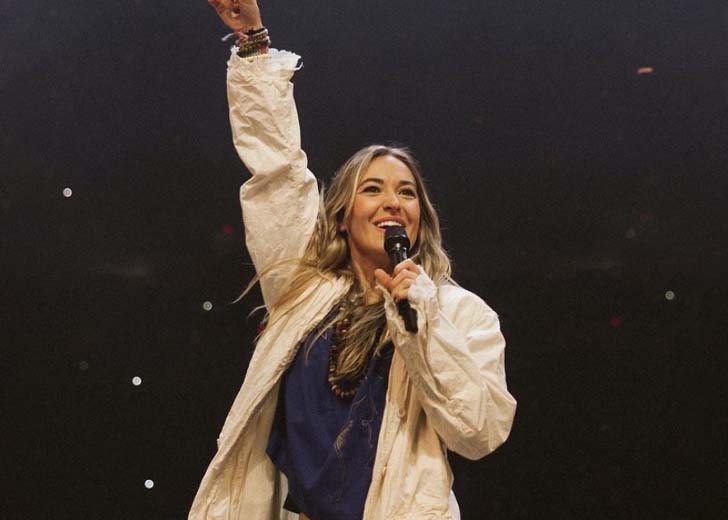 After three years, the Grammy award winner and multi-platinum selling sensation Lauren Daigle is returning to Red Rocks concert.
Concert promoter AEG Presents announced the singer's concert on May 9, 2022. Daigle also posted her concert dates on her Instagram story.
The singer revealed she would perform two nights in a row with two different guest artists.
Lauren Daigle Returns to Red Rocks Amphitheater  
The Grammy winner's first performance at Red Rocks Amphitheater was during her first-ever headlining World Tour, 'The Look Up Child World Tour' on September 29, 2019.

Lauren Daigle announces her concert at Red Rocks Amphitheater after three years. (Source: Lauren Daigle/Instagram)
Daigle was impressed with the venue the last time she was there. She said, "This is one of my favorite places to perform."
Red Rocks Park and Amphitheatre was officially opened to the public on June 15, 1941. Since then, it has become an iconic concert venue, hosting world-famous musicians for over 80 years. 
It has been three years since she was in Red Rocks Park and Amphitheatre.   
She will perform at Red Rocks Amphitheater on Tuesday, September 20, and Wednesday, September 21. Crowder will join the singer on Tuesday and Patrick Droney on Wednesday.
The shows reportedly will feature Daigle's chart-topping praise and worship songs for which she has become known and may include a preview of new music.
Lauren Daigle's Music and Achievements
Since she was a child, the Louisiana-born artist was surrounded by gospel, zydeco, blues, and Cajun music. She grew up singing.
However, a serious illness that kept her from school for nearly two years at 15 made her turn to music. It was her solace that later became her profession.
Since Daigle signed as a solo artist in 2013, her music has become both a critical and commercial success.
The Christian singer-songwriter has continued to break records with her music since the release of her Grammy-winning, Platinum-certified album Look Up Child in 2018.
Daigle is a two-time Grammy, seven-time Billboard Music Awards, and four-time American Music Award winner. She has also secured two Guinness World Records.