Larenz Tate and Wife Tomasina Parrott Raising 4 Kids with Values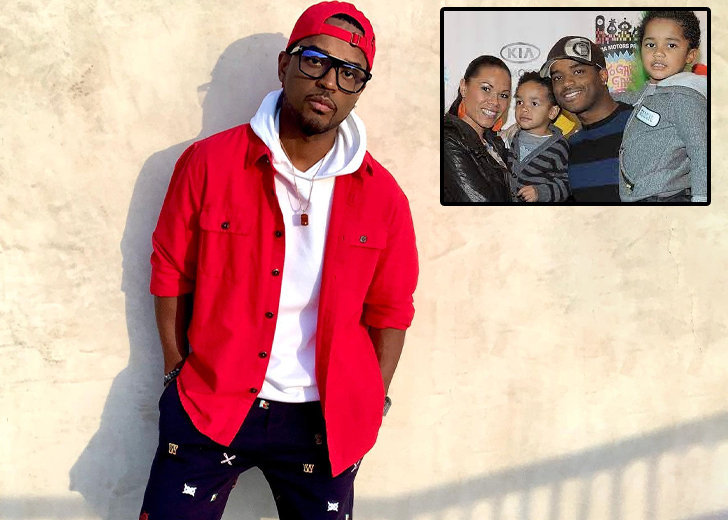 Power star Larenz Tate and his wife Tomasina Parrott have been together for over 20 years. Together, they are parents of four kids, all sons. 
The actor has been very open about his views on parenthood. He, alongside his partner, wants to raise their sons into respectable gentlemen.
On a 2020 episode of TV One's autobiographical series, Uncensored, Tate talked about the values he wants to instill in his kids.
Tate noted his kids were the center of his and his wife's relationship on many levels. Because of that, they are committed to showing their children all facets of their family and relationship.
"They are going to see us get upset. They are going to see us be funny and silly. And they are gonna see us be compassionate," he shared. 
Continuing, he added that the most important thing was the integrity and dignity that he and his wife had learned. And they planned on passing that on.

Larenz Tate with wife Tomasina Parrott (Source: Instagram)
Tate further explained that he wanted to ensure his kids were taught about not letting negative stigmas define them.
"You're going to have great times; you're going to have highs and lows. You're going to have missteps," he said. "But understand with your misstep comes consequences, and your consequences are always going to be more severe than those who don't look like you."
Tate and Parrott are also imparting to their kids the respect they need to show others. He also vowed to not let his sons become toxic, and teach them how to interact with women.
Larenz Tate and Wife
Lorenz met Parrott for the first time at All Star weekend in 2000, at Jamie Foxx's party in Oakland.
Parrott was there with her brother, and Tate met her because Foxx had asked him to keep her busy.

Larenz Tate with Jamie Foxx and Ludacris on 'Beat Shazam' (Source: Instagram)
Tate shared his embarrassing story of how he started his conversation with her. "The first thing I said to her because I was wearing cornrows at the time. I was like, 'Hey, you know how to braid?'... did not work."
After the initial intro, they got engrossed in their conversation and kept talking for hours. Parrott kept on getting calls from her brother.
Tate asked to exchange numbers and told her to get to where she needed to be so her "brother was cool to know [she] was on her best behavior as well as [he] was."
The pair later met up in LA and started dating not long after. After six years of dating, they tied the knot on November 30, 2006.
Larenz Tate and Wife Have 4 Kids
After tying the knot, Larenz and Parrott have welcomed four children together.
The names of their three oldest sons are Zander, Zion, and Miles.
It was revealed in August 2018 that the two were expecting their fourth son because of an Instagram post by Kristen Bellamy.
Bellamy posted a picture of herself and her husband hanging out with Larenz and Parrott. The latter of the two were wearing matching shirts that read, "New Recruit."
Bellamy and Larenz also had their hands on Parrott's baby bump. She confirmed in the caption that Parrott was pregnant with boy number four.
Tate has since talked about having four children during his appearance at The Breakfast Club and The Real Daytime.