Landon McBroom, Austin McBroom's Brother, Found Using Fake Pictures to Show Off Luxury Life
Landon McBroom has been caught faking a luxurious lifestyle.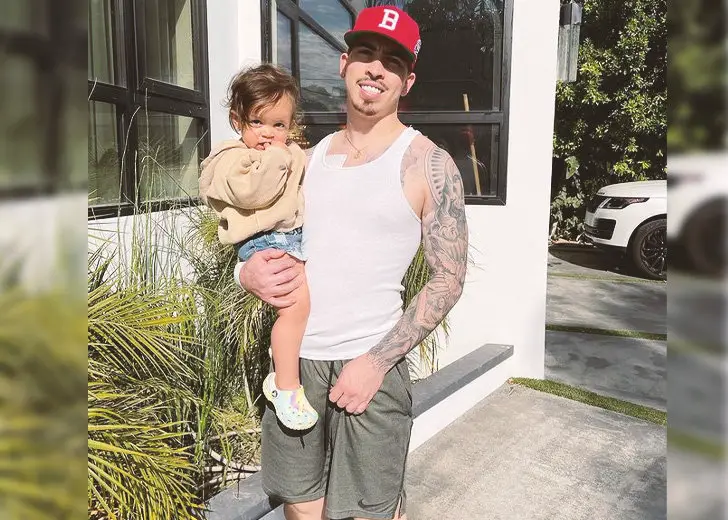 Landon McBroom has been caught stealing pictures from the internet. He was seen using stolen pictures on his social media platforms to promote his boast. However, his trickery has been spotted by eagled-eyed internet users who seem to have exposed him.
Who Is Landon McBroom? 
Landon was born on September 26, 1996, in Los Angeles, California. He is a YouTuber and an Instagram influencer. 
After separating from his ex-girlfriend Shyla Walker, the former THIS IS L&S YouTuber has a new self-titled channel. At the time of this writing, McBroom's latest YouTube channel has 164,000 subscribers. 
Furthermore, he has a verified Instagram account with 1 million followers, and his Twitter has 958,000 users. However, as per most people, this rise in fame directly relates to his brother, a popular basketball player.
Who Is His Brother Austin McBroom? 
Landon's brother Austin is a former basketball player and is widely known for his YouTube channel, The ACE family. He has a verified Instagram account and is currently being followed by 6.7 million people.
On his Twitter, the ex-basketball star has 1.7 million followers. He is one-half of the YouTube channel, The ACE Family, the other founding half being his wife, Catherine. 
Landon McBroom's Breakup with Shyla Walker
As per TMZ, Landon physically assaulted girlfriend Walker on May 10, 2021, as the two were exchanging arguments. As a result, she suffered a visible injury. 
She further accused the YouTuber of having made attempts to kidnap their daughter. Walker later posted an Instagram story explaining her case, 
I've been beat, I've been abused, I've had three attempted kidnapping on my child. If you love someone you do not put yourself in the position to lose them. I will always do what's best for my child every single [expletive] time.
Landon was then restrained and asked to remain at least 100 yards away from his girlfriend and daughter. The couple has since broken off. 
His Recent Scandal
The supposed social media influencer has been caught using photos posted by other people on various social media platforms. The images in question were used to fake a lifestyle full of luxury.
Internet users have now brought the internet felony to light after Landon took pictures from popular platforms such as Pinterest and Tumblr.
As per Dexerto, the stolen images are of designer handbags, a private jet, and an image of a man and woman's leg interwoven. The latter picture was found to have been posted by another user on Twitter in July. However, the YouTuber is yet to speak publicly regarding the matter. 
The ACE Family
After Landon's brother Austin and Catherine had their elder baby girl Elle, they started a YouTube channel to showcase their life, family pranks, and other relatable videos.
The name of their popular channel is an amalgamation of the initial letter in their names. A from Austin, C from Catherine, and E from Elle comprises the name 'ACE' in the channel, The ACE Family. 
On YouTube, The ACE Family currently has 19.1 million subscribers. Along with their channel, their daughter Elle has since grown.
She is 5 years old and has a massive following of 4.6 million on her Instagram account. Elle's mother, Catherine, is followed by 7.6 million Instagram users.