Lance Gross and Wife Rebecca Jefferson Balance Relationship amid Busy Schedule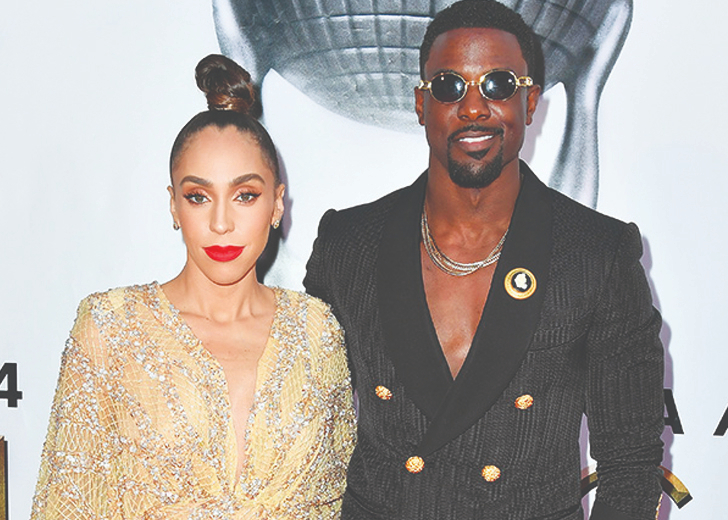 Lance Gross and his celebrity stylist wife Rebecca Jefferson are a power couple to follow. 
The pair is busy with their respective career yet make enough time for their two kids, a daughter named Berkeley and a son named Lennon. 
So how do they find time to balance their personal life amid their busy schedule? 
In an interview with New York Times on April 3, 2021, the married couple gave insights into their family life and how the quarantine changed their parenting routine. 
Gross's filming schedule had shut down, and Jefferson's styling business was also paused when the quarantine struck. The pair immediately went into 24/7 parenting mode. 
They jumped into home-schooling their daughter and managing an active toddler. But soon, realized that it wasn't the right way to do things. 
Therefore, Jefferson figured out the perfect trick to balance parenting and self-care. 
Lance Gross's Wife on Finding Balance during Quarantine
During the hiatus, Jefferson found out that "me" time was also necessary for parents. She believed it would help parents refill their "love tanks" both individually and as partners. 
"It was a journey, but we realized it's important to carve out time to be your best partner, parent, and self," explained Jefferson. 
The couple gave importance to nurturing their partnership, making date nights mandatory in the Gross family routine. They knew there wouldn't get breaks from the hustle and bustle of the day-to-day activities unless they were "deliberate about it." 
Although parenting came first for the pair, Gross and his wife still devoted time to each other. The duo said they sneaked out for date night twice a month to a drive-in movie theater without their children. 
With the onset of quarantine, they figured out the solution for balancing their relationship and parenting amid their busy professional life was to prioritize everyone. 
Lance Gross and Wife Rebecca Jefferson's Relationship Timeline
Gross and Jefferson met by chance in Santa Monica and "clicked immediately." 

Lance Gross, his wife Rebecca Jefferson, and kids in Halloween 2021. (Source: Instagram)
The actor recalled it was chemistry at first sight with Jefferson. "Rebecca! That's my partner in crime on so many levels," added the House of Payne star. "She's beyond a best friend." 
Gross recalled he was taken in by her cool personality, individuality, and independence. And at a certain point, he asked her out to dinner. 
He revealed he popped the question during their trip to Cabo for New Year's Eve with friends in 2013. 

Lance Gross and Rebecca Jefferson's wedding photo. (Source: Instagram)
A year later, in November, the couple welcomed their first baby, daughter Berkeley Brynn Gross. The wedding followed with the pair tying the knot at an intimate outdoor wedding in Beverly Hills, Los Angeles, on May 23, 2015. 
On July 10, 2018, they welcomed their second child, son Lennon Lorin Gross. 
Gross and Jefferson celebrated their sixth wedding anniversary in May 2021. They paid tribute to each other on Instagram. 
Jefferson commended Lance for committing himself wholeheartedly to their relationship and kids. Meanwhile, Gross promised to cherish his wife for the rest of his life.