Lacey Chabert Mourns the Death of One of Her Siblings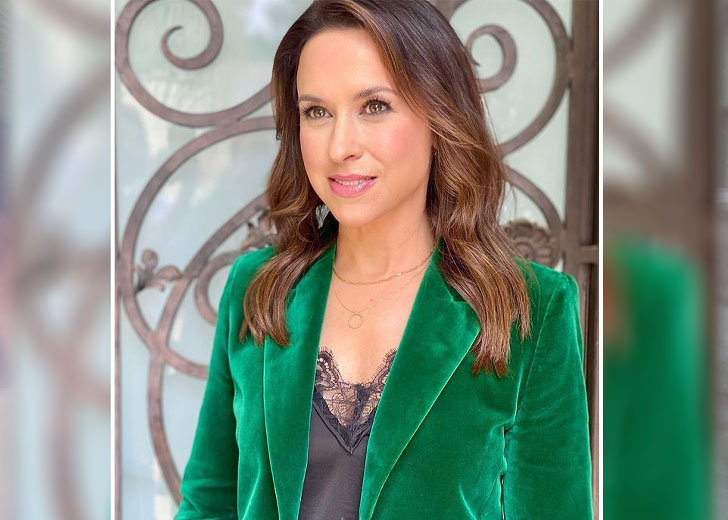 Lacey Chabert, the face behind memorable movies like Mean Girls and Party of Five, has been in the industry for almost three decades. 
Having been such a familiar face in Hollywood, it is understandable that fans are curious about her life beyond the silver screen, especially her siblings. 
Lacey is one of four siblings. She has two sisters: Chrissy and Wendy, and a brother named Tony. 
Sadly, one of her sisters, Wendy, passed away recently. 
One of Lacey Chabert's Siblings Died
On November 23, 2021, Lacey put up a post on her Instagram in memory of her late sister, who passed away at the untimely age of just 46-years-old.
Although the actress did not disclose the cause of death, it was apparent that she was deeply grief-stricken. 
The post came with a picture of Lacey's late sister beaming a beautiful smile, a wonderful frame to remember her by. Alongside the snap, the actress shared her grief for the loss whilst reflecting on the love she had for her elder sibling. 
Lacey Chabert's Words of Love
"Our hearts are shattered into a million pieces," Lacey penned, "I don't know how we will ever put back together again now that you're gone." 
The Mean Girls star confessed that the love she and her family had for her sister was beyond what she could explain with mere words. Even with Wendy leaving the world, her siblings and her family would cherish her memory forever. 
Lacey shared that the death came as a shock to the family and had left everyone broken-hearted. Still, in such trying times, Lacey and her family had faith to get them through. 
 Lacey Chabert Was Clinging to Faith
The actress further wrote that she and her family were clinging to the promises of Jesus in the hopes that they will all join the departed soul again in eternity. 
Towards the end of her post, she asked her fans and well-wishers to keep her family and especially Wendy's two sons in their prayers. 
The next day, i.e. on Thanksgiving, Lacey put up another post on her Instagram feed to thank everyone who reached out to her and her family during such a devastating time with words of love and kindness.
The post, this time around, featured a picture of the three Chabert siblings: Lacey, Wendy, and Chrissy from when they were children.
Lacey Chabert Was Thankful For Her Late Sister
She also affirmed that there was so much more she wanted to share with her followers about her "hilarious, generous, most kind-hearted" sibling, Wendy, but she could not bring herself to do it then. Still, she promised that she would share all of those things at a later date. 
On the festival of gratitude, Lacey was thankful for the beautiful life that her sibling lived. She was also thankful for the fact that she and Wendy never ended a phone call without saying "I love you." 
Lastly, she was thankful that she would get to see her sister again in due time. 
"I miss you so much, Wendy," she closed.
For those of you that remember, Lacey had put up the same photograph back in April to celebrate her three siblings on National Siblings' Day. Of course, back then, she'd also shared a separate picture to celebrate her brother.