Is Kristin Chenoweth Married? A Look at Her Personal Life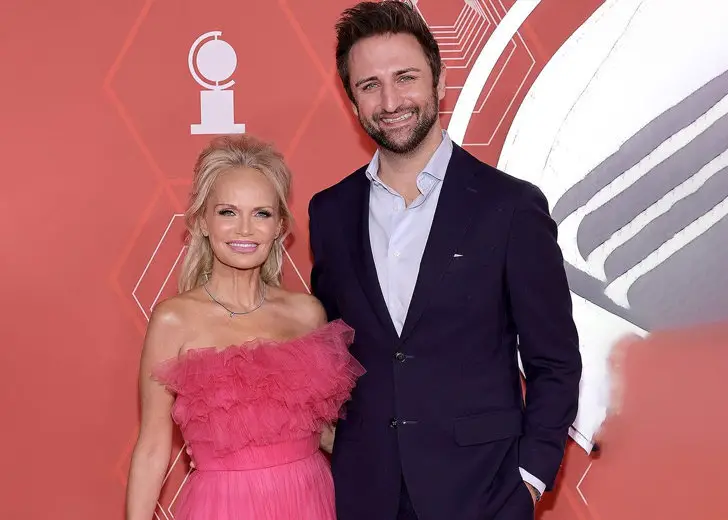 Kristin Chenoweth has been together with musician Josh Bryant since 2018. She has been open about her relationship with Bryant and frequently posts about it on her Instagram.
Furthermore, Chenoweth and Bryant took their relationship to the next level. Here's a look at their relationship and time together.
Is Kristin Chenoweth Married?
Both Chenoweth and Bryant have talked about how much they adore each other. And because of how loved up they seem, many have wondered if the two have tied the knot.
However, Chenoweth and Bryant are not yet married. The two have, however, gotten engaged.
Bryant proposed to Chenoweth on October 27, 2021, on the rooftop of the Rainbow Room in New York City. Prior to popping the question, he and his partner had spent the day doing many activities in New York City.
Speaking about the proposal to Vogue, Chenoweth expressed her excitement about their upcoming marriage.
"I've been the runaway bride," she said. "Now that I've found him, I won't let him go. I will race to greet him at the altar."
Bryant also shared similar thoughts. "My best friend and soulmate said 'Yes' to me! Kristin is my world, my everything, and I can't wait to spend the rest of my life with her!"
Kristin Chenoweth and Josh Bryant
Chenoweth and Bryant met for the first time in 2016 at her niece's wedding. He was playing at the band, Backroad Anthem, which was playing at the wedding.
They met under the same circumstances two years later, in 2018, when the band performed at Chenoweth's nephew's wedding.

Kristin Chenoweth with Josh Bryant (Source: Instagram)
Not long after their second meeting, the two started dating in August 2018.
Chenoweth later revealed she was initially worried about how their relationship would fare in lockdown after seven weeks of quarantining together.
"I think I maybe had a crying moment," she told Us Weekly. "And I said are you going to? Are you going to break up with me? Because, you know, we were together 24/7."
She further added he assured her by just holding her hands. She also noted that the lockdown had proved beneficial to their relationship as it helped them grow closer.
"We were there for each other. That's really what it's about," Chenoweth said.
Months later, the Pushing Daisies actress described Bryant as her "rock." She opened up about her losses during the time and how he had been with her the entire time.
"I lost one of my best friends and he's [Bryant] been there for me and he's held my hand through that," she shared.
Chenoweth also revealed that he had acted as her tech support during the lockdown, helping her film videos and keep track of her phone.
Chenoweth says she can't really cook, but it helped their relationship progress. Unlike her, Bryant loves to cook, and he prepared the meals during the lockdown.
When talking to Us Weekly in June 2019, she shared she wasn't sure if she wanted to be married. She noted commitment was all she needed from Bryant and that she already had that.