Chinese Canadian Celebrity Kris Wu Detained in China on Suspicion of Assault
Investigations against Kris Wu is still going on.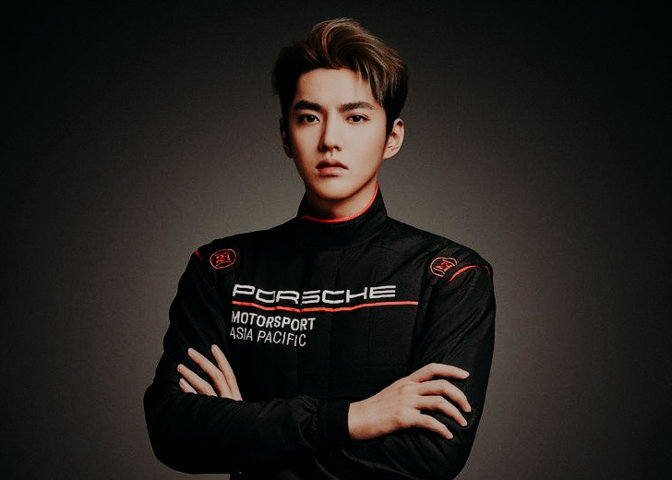 Chinese-Canadian pop idol Kris Wu has been detained by the Beijing police on suspicion of rape, according to an announcement made on July 31. 
Wu's detention came after an accusation that the former member of the Korean boy band EXO date-raped a 19-year-old student when she was 17. The victim, Du Meizhu, posted on social media that she was 17 when she first met him. 
According to BBC, the victim claimed she was pressured to drink alcohol when she was invited to a party at his home. This led her to lose consciousness, and the next day, she woke up in his bed. 
The student also accused Wu of treating multiple young women similarly. Ms. Meizhu claimed that seven other women had told her that Mr. Wu had seduced them with promises of jobs and other opportunities, some of whom were minors.
Since Ms. Meizhu's allegations, more women have come forward accusing Wu and his staff of predatory and inappropriate behavior.
In posts made on the Chinese social media platform Weibo, the pop star insisted he was innocent. He denied drugging Ms. Meizhu's drink and dismissed all allegations that he had lied and trapped the other young girls in exchange for favors. 
"If there were this kind of thing, please everyone relax, I would put myself in jail!" Wu wrote on his social media. His lawyers are suing Ms. Meizhu for defamation.
The student also took legal action against Wu and said he had attempted to buy her silence with 500,000 yuan ($77,100). 
According to Chinese law, people under-18 are considered minors, while the age of consent for a physical relationship is 14.
According to a statement by the Beijing Police, Wu was "criminally detained," on suspicion of rape "in response to relevant information reported on the internet," including that he "repeatedly lured young women to have sexual relations."
No further details about the status of the investigation were provided. 
Wu Told to Leave China
Wu first shot to fame as a member of the K-pop boy band EXO. He left in 2014 to launch a successful solo career as a singer, actor, and model. He is a popular artist in China. 
The scandal comes as awareness of gender-based violence in China became popularized after the #MeToo movement sparked by Chinese feminists in 2018 empowered women to voice their experiences of sexual harassment that sometimes involved influential public figures.
The artist is facing a massive online outcry in the wake of the allegations. The news of Wu's detention was trending as the no.1 most searched topic on Weibo on 31st July.
Wu, who is a Canadian citizen, was asked to "get out of China" by some online users who camped in the comments section of his social media page.
The official paper in China, People's Daily, commented on the case in a short opinion post online, saying that Wu would not be exonerated despite being a foreigner and a celebrity. 
Also, several luxury brands like Louis Vuitton, Bulgari, and Porsche have terminated all related collaborations with him because of the escalating fallout.