Kit Connor Addresses His Sexuality and Playing Bisexual Role in 'Hearstopper'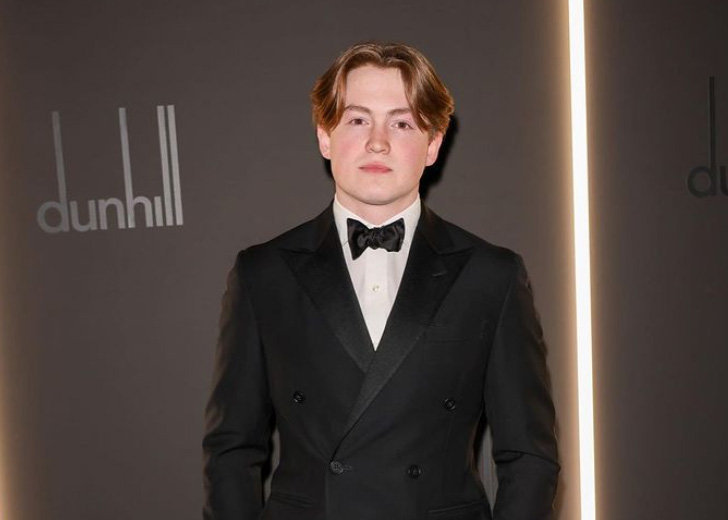 When Hearstopper was released on April 22, 2022, it took the internet by storm.
The coming-of-age revolves around a gay schoolboy, Charlie Spring, who slowly falls in love with his bench mate, Nick Nelson. The show was critically acclaimed for representing gay and bisexual communities.
The actors who represented the main characters were also lauded for their acting skills. Since they portrayed someone from the LGBTQIA+ community, their sexuality has also been questioned.
Especially Kit Connor, who played the role of Nelson, has been asked about his sexuality, questioning if he is gay or bisexual in real life. However, the actor is not happy with it.
Kit Connor's Sexuality
It is not a surprise that Connor became a household name following Heartstopper. He and his character Nelson have been an idol to many people who have been in the closet.
Nelson navigates his gender orientation and sexuality in the show as he slowly falls in love with his friend, Spring. At last, he understands himself and comes to terms with his sexuality.
His gradual blossoming has been an inspiration to a lot of people, especially to come out to their parents. While Nelson was just a character Connor portrayed, the two have been mistaken for each other.
As a result, many assumed that the actor was gay or bisexual since he represented a character belonging to the LGBTQIA+ community. However, the Heartstopper star was not having any of it.
On May 3, 2022, Connor took to Twitter to share his frustration surrounding his gender orientation and sexuality. He wrote how the platform was funny since people there knew more about his sexuality than himself.
The same day, he retweeted his co-star Joe Locke's tweet. It was a picture of a Twitter search where the most searched queries about Locke were "Joe Locke ugly" and "Joe Locke gay."
Connor wrote, "primary school playground flashbacks." The actor has not revealed his sexuality explicitly to his fans and followers.
Kit Connor on Queer Representation
On April 22, 2022, Connor sat down with Teen Vogue and talked about playing a bisexual person and queer representation in Heartstopper. He admired the Netflix show as "a safe space for the LGBTQIA+ community."
He said the show was for queer teens and people since they were seeing something they could relate to. He understood the difficulties for the LGBTQIA+ community since they were rarely represented in the mainstream media.
Connor said, "Growing up as queer can often mean that you don't really have as much representation."

Kit Connor appreciated the representation of gay and bisexual communities in 'Heartstopper.' (Source: Instagram)
He added it was good to have such representation "not just educational purposes, but also so that people can see what it's like to grow up and be a queer teen."
Similarly, he was glad that society had moved to such a place where big platforms like Netflix were telling queer stories. He admitted that queer representation was getting better, but "there's never too much."
Connor also gushed about his character and said he was happy to represent a bisexual person. But similar to his opinion about queer representation, the actor said, "there isn't much representation for male bisexual characters."
Regardless, he is hopeful that things will be better in the future, and Heartstopper was the first stepping stone to success.