Kirsten Dunst Was Once Accused of Smoking Weed — Here's the Story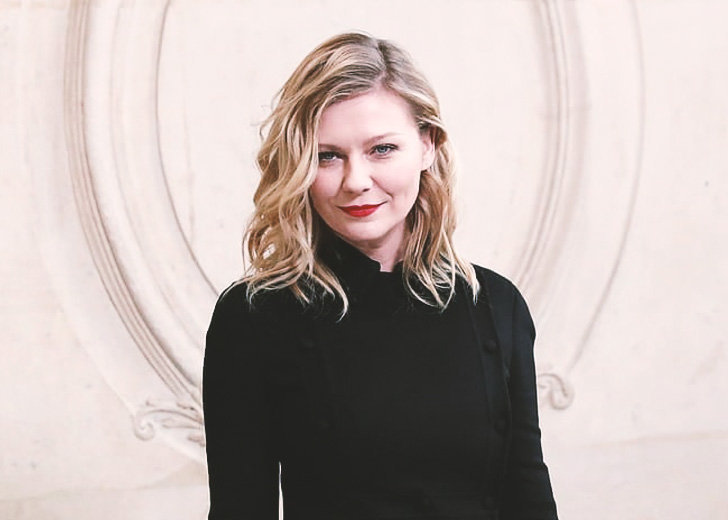 In 2007, American actress Kirsten Dunst was accused of being a pothead. The accusation comes in the form of a courtroom defense used by attorney Robert Parker during the trial of his clients Jarrod Beinerman and James Jimenez. 
The duo was arrested on burglary charges after they robbed Dunst while the popular actress was busy filming for her 2008 movie How to Lose Friends and Alienate People, alongside British actor Simon Pegg in New York.
The Incident 
The movie's shoot then was ongoing at the lobby of the Soho Grand Hotel penthouse in New York. This was the same hotel where the actress was staying. The perpetrators broke into her room and stole valuable items like "jewelry, cameras, cash, purse, etc."
According to a report published by InStyle, the burglary took place at 4:48 a.m. and was caught on surveillance cameras which helped the authorities identify the culprits.
Around the time of the incident, Beinerman was a prominent New York-based drug dealer while Jimenez worked as his accomplice. 
In defense of his clients, attorney Parker called the actress to be a regular weed smoker and claimed that the actress invited the duo to deliver marijuana to her.
Parker, in his argument, said, 
Why would Bienerman come to a penthouse room that is supposedly secure? He obviously had permission to be there.
The attorney went a step ahead and questioned Dunst if she had had a habit of smoking weed. Dunst replied with a prompt, "No." Her co-actor Pegg voiced his opinion in favor of his colleague too.
Parker persistently referred to one of Dunst's past interviews where she had openly expressed her opinion on smoking weed. 
Kirsten Dunst's Interview about Weed
Dunst quotes regarding weed consumption as recreational activity took rounds on the internet a year before getting robbed.
Many media reports published in April 2007 used an interview as a reference to validate Dunst's pot-smoking habits. While the origination of the interview in question is still unknown, Dunst was quoted saying,
I drink moderately, I've tried drugs. I do like weed. I have a different outlook on marijuana than America does. I've never been a major smoker, but I think America's view on weed is ridiculous. 
Kirsten Dunst Once Smoked a Full Blunt While Filming
During her appearance in Jimmy Kimmel Live in 2017, Dunst opened up about how she accidentally smoked a whole blunt while filming her then-upcoming movie Woodshock. 
During the conversation, Kimmel asked Dunst about a "lot of pot-smoking in the movie [done by you]." In her response, Dunst told Kimmel that her work in the movie was "not method [acting]," and revealed to have smoked pots multiple times.
Talking about the incident in question, Dunst said that she "was losing my mind" after one of her scenes was done. Recalling the incident on Kimmel, Dunst further said, 
I went to the bathroom, I'm pacing. I told the director there was something wrong with me, I think I need to go to the hospital. There's something seriously up, I feel like I'm losing my mind.
 As per Dunst, one of the movie directors later told her that she smoked a full blunt "on one of the takes" that contained actual marijuana instead of a movie prop.