Who Is Kirk Cameron's Wife? A Peek into His Personal Life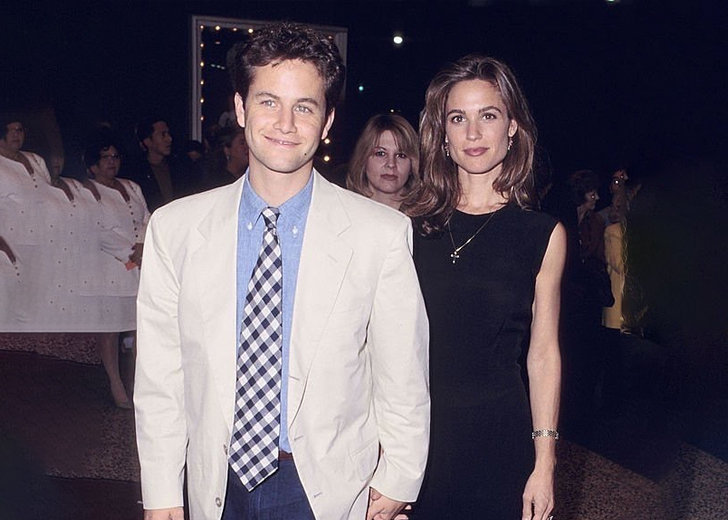 Kirk Cameron and his wife, Chelsea Noble, have been married for three decades after meeting each other for the first time on the set of Full House.
However, they started dating after falling in love while working on Growing Pains.
In the said television series, their respective characters had an affair, which eventually brought the actors closer in real life.
Kirk and Noble got engaged to each other on December 25, 1988, and were eventually married as husband and wife on July 20, 1991.
At present, the couple is parents to their six children, Jack Cameron [26], Isabella Cameron [25], Ahna Cameron [24], Luke Cameron [22], Olivia Rose Cameron [20], and James Thomas Cameron [18].
While the pair's four older children are adopted, the youngest two are their biological children, born on July 18, 2001, and April 13, 2003.
Getting to Know Kirk Cameron's Wife
Kirk's spouse, Noble, was born on December 4, 1964, in Buffalo, New York, to her parents, Fred Mueller and Irene Mueller.
Initially named Nancy Mueller, she opted for a name change at a later date. However, concrete information regarding the matter isn't available as of this writing.
Noble, alongside her brother David Mueller, was adopted by her parents at an early age.
As an actress, she is notable for her work as Kate MacDonald on the sitcom Growing Pains, where she worked between 1989 and 1992.

Kirk Cameron's wife Chelsea Noble with their six children in an old photo. (Photo Credit: Instagram)
A year prior to working in the comedy show, she appeared in the first two episodes of 1988's Full House as the character of Samantha.
Likewise, she made her movie debut after she was offered the role of Penelope in 1990's Instant Karma.
According to Noble's acting credit, her last movie role was in Mercy Rule, which was released in 2014. In the independent film, Noble was seen opposite her husband, Kirk.
Likewise, the actress hasn't worked in television shows since 2004's television movie Growing Pains: Return of the Seavers.
Presently, Noble and her husband are the founders of The Firefly Foundation, which runs week-long summer camps named Camp Firefly in Atlanta, Georgia, for terminally ill children.
Kirk Cameron on Meeting His Wife
During his chat with OK Magazine in 2008, the actor opened up about his first meeting with his better half, Noble.
As mentioned earlier, the couple met on the set of Full House, and according to Kirk, she caught everybody's attention with her presence.
In his recollection, the actor admittedly said getting to know his wife on a daily basis captured his heart.
"She was far more beautiful on the inside than she was on the outside," remarked Kirk before calling Noble someone "rare."
He said he fell for her down-to-earth nature, which complimented her straightforwardness.
And when asked about the secret of his long marriage with his wife, Kirk did not shy away from revealing a little phrase the married pair shared.
"Learning to die to yourself," Kirk said, was the philosophy they opted in order to individually grow and blossom so that they can individually result in being the "most wonderful spouse in the world."