'Sex and the City' Cost Kim Cattrall Her Marriage with Husband Mark Levinson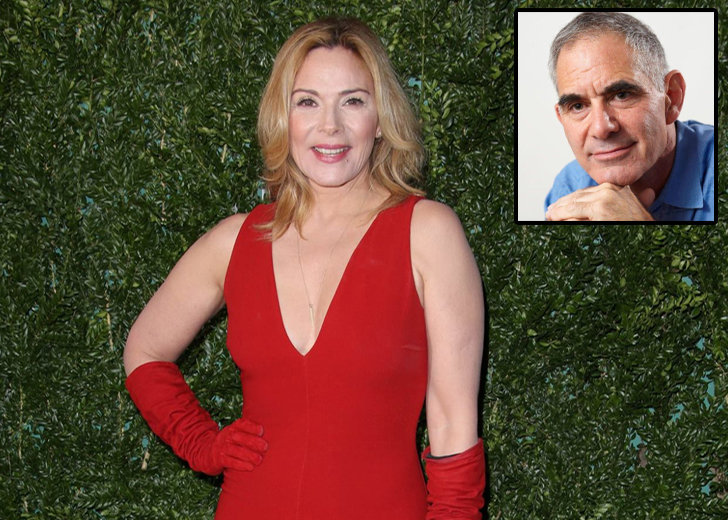 Sex and the City debuted in 1998 and caused a revolution, as there had never been a show about women speaking openly about sex on TV. 
The HBO series was a smashing hit, and the four New York women played by Sarah Jessica Parker, Cynthia Nixon, Kim Cattrall, and Kristin Davis skyrocketed to fame. 
Audiences loved the four women, and their lives and careers changed overnight as they became bonafide superstars. 
But despite the fame and success, one of the actresses, Cattrall, claimed that the series had cost her marriage with former husband, Mark Levinson. 
Kim Cattrall's Marriage with Her Third Husband
The actress took on the role of Samantha Jones, the confident, hypersexual public relations executive that fans could not get enough of. 
Cattrall had married her third husband in 1998, one year after she was cast in the hit show. 
The couple seemed like they were really in love, and they even co-authored a book together. 
But by 2004, the couple filed for divorce. In 2016, she told news.com.au that the series was why her marriage did not work out. 
"It [Sex and the City] cost me my marriage because I was never home. I was never there and my husband got lonely and upset and competitive and it was really difficult, it was really hard," revealed the actress. 
She added she spent 18 hours a day on set and rarely had more than a day and a half off to recuperate. 

Kim Cattrall on her new show Filthy Rich (Source: Kim Cattrall/Instagram)
The hectic schedule meant she was rarely home. As a result, she spent more time with her Sex and the City family than she did with her real family.
Kim Cattrall Decided against Having Children
Cattrall and her third husband did not have any children, and she did not have children with her two former spouses either. 
At 41 years old, the actress made a conscious decision not to have any children, and she opened up about the reason to Piers Morgan.
The actress appeared on the ITV chat show and shared that she and Levinson had committed to the idea of IVF. 
But all that changed after she landed the role of Jones on Sex and the City because she quickly realized she couldn't do both. 
The actress was working 18-hours a day on the show, and having a baby and raising a family was not her priority. 
In another interview for the Women's Prize for Fiction podcast, Cattrall delved deeper into her decisions against having children. 
"This was 1998, I would have to become a bit of a science experiment. My husband and I would have to have sex at a certain time. There's just no way I could have done that in a healthy, emotional, physical, or even physical state, and do 19-hours a day," explained the actress. 
And when she finally decided not to have kids, she found the moment extraordinary. 
But despite not being a mother, she has found plenty of ways to be maternal. 
The actress shared that she felt maternal when she worked with children's organizations and charities or gave aspiring actors advice.