Revisiting the Circumstances around the Death of Kim Cattrall's Brother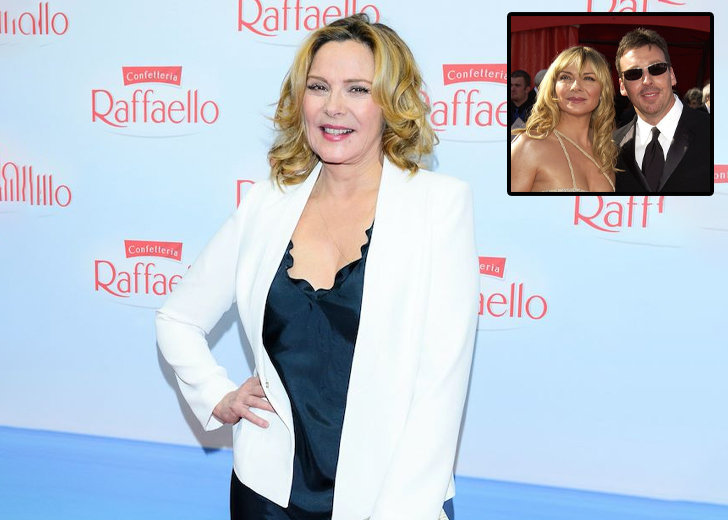 It has been about four years since Kim Cattrall lost her brother, Christopher Cattrall.
The actress's brother died in February 2018 after an initially suspicious disappearance.
His death left Kim with a world of grief to deal with. She is now better, but the incident left her a different person.
What Happened to Kim Cattrall's Brother?
Everything was seemingly normal in the Cattrall family when, suddenly, on February 3, 2018, Kim posted an alarming post on Instagram.
She posted Christopher's picture, or Chris as they called him, alongside a missing person's alert.
She wrote in the post that Chris had been missing since January 30, 2018. He was last seen at his house in Lacombe, Alberta, Canada.

Kim Cattrall with her brother Chris Cattrall, whom she lost in 2018 to suicide. (Photo: Kim Cattrall/Instagram)
Kim also informed everyone of his unusual behavior at the time of his disappearance. "His keys, cell phone,& wallet left on the table and his front door unlocked. This is not like Chris," she wrote.
The actress then detailed his physical appearance — 6 feet tall, 200 pounds, blue eyes, short brown hair, and a goatee. He usually wore "a waist-length hooded winter coat with black gloves, blue jeans and calf high black winter boots."
She ended the post by imploring anyone who could have seen him to alert the Blackfalds Royal Canadian Mounted Police.
"He's a one of a kind brother. Help us bring him home safe," she wrote at the very end of the post.
RCMP began the search and it was only bad news they could find.
Less than 24 hours after Kim's post, RCMP found Chris, 55 at the time, dead in his rural Blackfalds property. The police did not provide a cause of death then but ruled the death out of being suspicious.
On February 4, 2018, an announcement of his death appeared on Kim's Twitter page.
"It is with great sadness that myself and my family announce the unexpected passing of our son and brother, Chris Cattrall," the post read. It also thanked everyone for their support and asked for privacy at a trying time.
How Kim Cattrall Dealt with Her Brother's Death
It was in July 2019, during an interview with Daily Mail, that Kim first revealed the real cause of Chris's death. He had taken his own life.
She also talked about his dealings with depression. He had been hiding the illness from her and everyone else in the family.
"And so I didn't know. We [her family] didn't know," The Sex and the City actress said of his condition. The questions of 'what if' haunted her at the time.
She realized she had to live with those "endless questions," guilt, and frustration that came with his death. "You are in a new reality and there is nothing you can do to change it," she said.
Kim dealt with the sorrow by finding new homes for Chris's seven dogs, and walking. She returned to England where she walked from place to place.
She also talked about suicide with her family members and discovered that it was a problem that everyone had but no one talked about.
Lighting a candle for Chris and her father, whom she lost in 2012 to Alzheimer's, at St. Cuthbert's Church in Edinburgh, helped, too.
Now, each year on his birthday, she celebrates the day and tries to raise awareness about suicide.