Kevin Durand's Marriage to His Wife Is Going Smoothly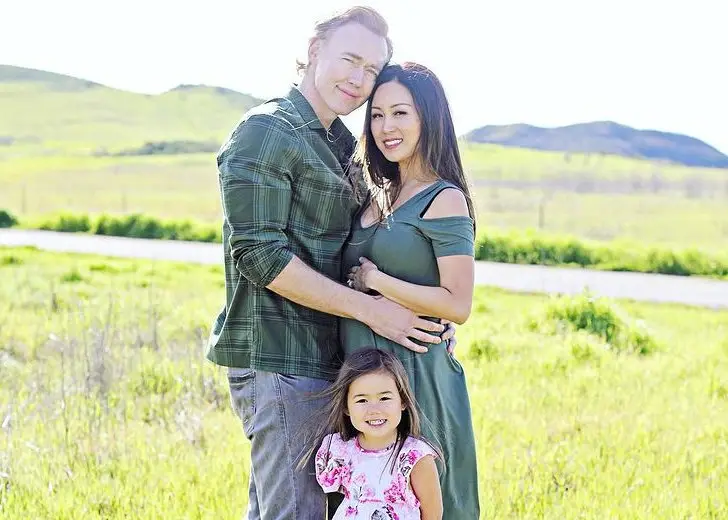 Kevin Durand has been sharing marital bliss with his beautiful wife Sandra Durand for eleven years and counting. 
In those years, the loving couple has welcomed two beautiful angels into their family, both daughters — Amélie Moon Durand and Winter Fox. 
Rest assured, the Canadian actor is not one to shy away from gushing about his family and his love for them over social media posts. 
Kevin Durand Celebrated Turning 48 with Family
Take, for instance, the birthday post Kevin put up on the occasion of his birthday in January 2022. 
On the joyous day, he made it a point to celebrate his family above all else. After all, it was them he considered the greatest gifts in his life. 
He said so himself in the caption. The post came with a heartwarming family photo of the Durands.
The actor was the center of the frame with his younger daughter in his lap and the older smiling from behind his shoulder, both dressed in matching rainbow outfits.

Kevin Durand posing with his family on his 48th birthday (Source: Instagram)
His wife stood right behind him with her hand on his other shoulder, making the picture complete. 
The picture apparently reminded Kevin of Jack Johnson's track 'Angels,' and it is quite apparent why. 
Kevin Durand & His Wife Turn 11
Admittedly, there were a few other pictures of Kevin and Sandra that we deliberately looked past to get to the next one, but it's well worth it because this one celebrates their 11th anniversary. 
The picture was uploaded to Kevin's Instagram on October 1, 2021, and featured the X-men Origins: Wolverine star landing a soft peck on his wife's forehead as she beamed a full smile for the camera. 
In the caption for this one, the actor expressed gratitude to whatever "incredible karma building act" he had pulled off in a past life to have been blessed with the company of his wife in this one. 
He gushed that she was his muse, his light, and his life before he actually went around to wishing her a happy 11th anniversary. 
"Let's aim for another 60-75 years," he joked. "I'll be about 122 years old by then... I swear I'll still be totally ripped."
The post ended with the quintessential announcement of his love for her. 
Kevin Durand Welcoming His Daughters
Of course, it's not just Kevin and his wife that make up the Durand household; you cannot forget the two little bundles of joy.
While there have been more than a few mentions of the Durand daughters over the years on Kevin's Instagram, there are two that especially stand out. 
The first one came on September 1, 2015, when the actor and his wife were proudly announced that they had become parents for the first time. 
This expression of gratitude and joy came with a monochrome silhouette of the proud dad holding his newborn daughter in his arms. 
The other one came more recently, on June 13, 2020. It was his younger daughter's first birthday.
The post framed the toddler flashing an adorably toothless smile for the camera while Sandra and Amélie were standing beside the cake in the background. 
No doubt, Kevin is a pro at setting couple goals and dad goals for all of his fans and well-wishers to look up to.