Kerry Katona Reveals Her Kids Get Bullied Because of Her Fame and past Addiction
Katona is changing her daughter's school after some horrible boys bullied her.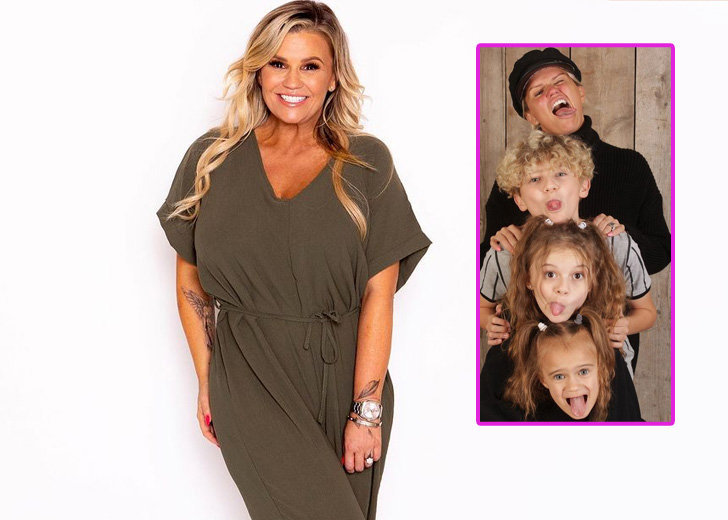 Television personality Kerry Katona's children are sadly paying the price for her stardom, especially her 14-year-old daughter Heidi Elizabeth. In her weekly column for New Magazine in August 2021, Katona revealed Heidi was having a hard time at her school because of bullies. 
Heidi had enrolled in a new school after their family moved to North Cheshire. And by Katona's account, she even made good friends. But some boys from her school were horrible to her. 
Katona recounted how they teased Heidi about her famous mom and said "really crude things" just because she was in the public eye. As a result, Heidi would return home in tears.
The reality star stressed having to face bullies made things harder for them. 
It's disgusting. It's hard enough moving away, never made having to deal with that.
A week after disclosing her daughter's brush with bullying, Katona shared her decision to change Heidi's school in another weekly column for OK magazine. 
Stating that schooldays are investments for the future, the 40-year-old said she was "definitely taking her out of that school." She also mentioned she was thinking of putting Heidi in a private all-girls school her elder daughters attended. 
Katona has five children altogether. Two daughters Molly-Marie (19) and Lilly-Sue (17) with former partner Brian McFadden, Heidi (14), and son Maxwell (13) with ex-husband Mark Croft, and daughter Dylan-Jorge (6) with late rugby player George Kay.
She plans to have her sixth child with her fiancé, Ryan Mahoney, through surrogacy. 
How Kerry Katona's Fame Affect Her Kids
A former Atomic Kitten singer, Katona has spent a lot of time in front of the screen. She took part in multiple reality shows like Celebrity Big Brother, Dancing On Ice, and I am a Celebrity...Get Me Out of Here!
The MTV's star had reality series like Kerry Katona: Crazy In Love, Kerry Katona: Whole Again, and Kerry Katona: What's The Problem?
While the shows amassed her recognition and became her financial support, they also opened up her vulnerability to the world — her drug addict phase, her bipolar disorder, and her tumultuous relationships. 
Her drug addiction journey was chronicled in a 2010 documentary titled Kerry Katona: Coming Clean. And before her two elder daughters could see it on television, Katona had to confess her dark past to them. 
While talking to Hot Mess Mums podcast in August 2021, the Warrington native recalled the day she opened up about her drug abuse battle with her daughters, who did not know about her addiction. 
In her own words, she knew they could be abused and tormented by bullies because of her past. So she wanted them to know that their mom wasn't indulging in such habits anymore. 
While Katona remains honest with her kids, she also knows that her children get harsh comments from bullies. In the same interview, she shared how she always reminded her kids that their mother wasn't the person people criticized. 
Then she mentioned her kids had become stronger because of all the barbarities.