Kenny Dixon Jr. Let a Big Paycheck from Rockstar Games Go For Friends
Kenny Mixon Jr. gave up a hefty paycheck from Rockstar Games so that other artists could get parts of it during the pandemic.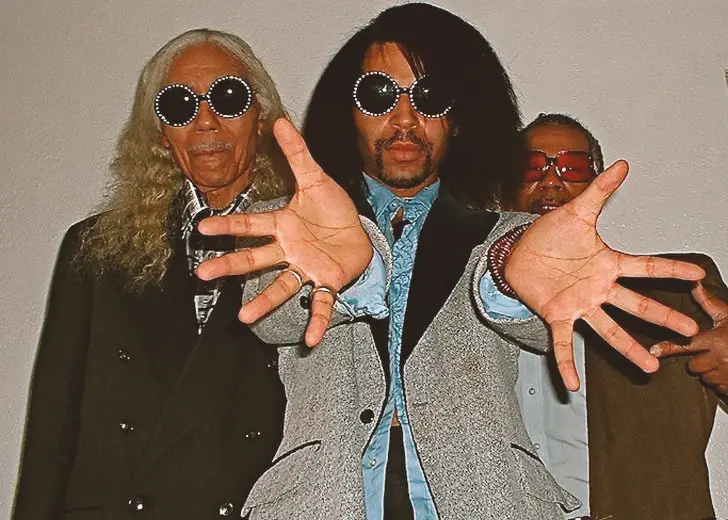 Kenny Dixon Jr., more popularly known as Moodymann, has been a well-known name among the enthusiasts of Detroit music. Throughout his over two-decade-long career, he has put out many iconic tracks and has done much for the music scene in Detroit.
However, as amazing as his music career as a DJ has been, he is equally popular for his involvement in the hugely popular Rockstar game, Grand Theft Auto Online. Not only is his music present inside the game, but Moodymann himself is an important character in the game.
Moodymann initially appeared as a supporting character in GTA Online as a part of The Cayo Perico Heist update released in December 2020. But with the Los Santos Tuners update that dropped on July 20, 2021, he was turned into a main character.
Moodymann And Rockstar Games
Rockstar Games came to Moodymann, intending to have a mix solely made up of his works in the game. However, the DJ convinced the video game company to include other Detroit artists as well. He explained in an interview with GQ,
I knew people in Detroit that were producers, DJs, part of the community, that were losing their homes and not having a lot to eat… So I thought it would be a great idea to talk Rockstar into, instead of blowing out everything on my end, let's share this situation.
As a result, other artists like Waajeed, the Dirtbombs, and Norm Talley's works were also featured in the game. And while Moodymann gave up on a hefty paycheck for the artists in his hometown, his role in the game grew from a DJ at the Music Locker (club inside the game) to a full-on main character.
GTA Online has a two-and-a-half-hour playlist titled Kenny's Backyard Boogie that was compiled by Moodymann himself. It features works of his own as well as other artists such as Thundercat, Puff Daddy, Bell & James, and Ro James, among many others.
Kenny's Backyard Boogie Media Stick can be found in the trunk of his character's white Gauntlet Hellfire's (a muscle car inside the game) trunk. The playlist can be played by the media player in the game's radio wheel.
Moodymann In GTA Online
Moodymann's character in the game, after the Los Santos Tuners, grew from a DJ in a club to a full speaking important character. He is a part of the illicit street-racing scene, who, alongside his girlfriend/sidekick Sessanta, is looking for drivers to complete a series of heists.
After making contact with his character, players can get contract work from him while Sessanta sources out the team and equipment. He also appears at the end of each contract work, either handing out each participant's shares or overlooking the deals.