Who Is Kenny Chesney Dating Now? Inside His Love Life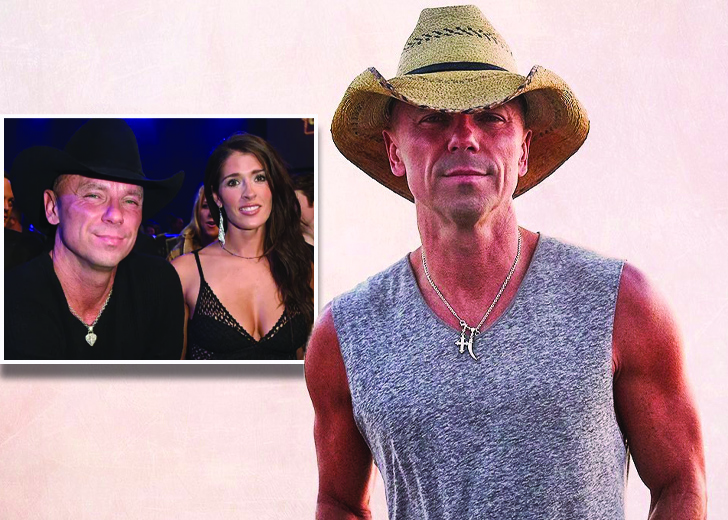 Kenny Chesney has had an illustrious career as a country music singer. 
He is famous for introducing his listeners to some hit love songs like 'Never Wanted Nothing More' and 'When the Sun Goes Down.'
A lot is known about his music career, but not much is known about the private artist's love life.
But in this article, we will be breaking down everything we know about his love life, from who his girlfriend is to whether he has children.  
Who Is Kenny Chesney Dating?
According to HITC, Chesney has been in a relationship with his girlfriend Mary Nolan since 2012. 
Unfortunately, not a lot is known about Chesney and his girlfriend and their relationship, as they prefer to keep their personal life away from the spotlight. 
However, the couple has been spotted together on different occasions. 
In 2014, they were spotted in public for the first time when the country singer brought his girlfriend as his date to the American Country Countdown Awards in Nashville. 
Nolan sat behind him in the audience and not beside him. 
The second time they were spotted together was in the 2016 Country Music Award. 
Chesney was awarded the prestigious Pinnacle Award at the event, and his girlfriend even gave him a congratulatory kiss. 
Is Kenny Chesney Married to Grace Potter?
Before getting into a relationship with Nolan, Chesney was linked with several women. 
One of them was fellow country artist Grace Potter, whom he collaborated with on his song 'You and Tequila.'
The song earned the pair a Grammy nomination and a Top 5 hit, but Potter admitted she knew nothing about the singer before he asked her for a collaboration. 
Potter shared to The Boot that they became great friends and did several projects together after their hit song. 
The duo was never married, but one celebrity Chesney was famously married to was Renée Zellweger. 
Zellweger and Chesney met at NBC's Concert of Hope telethon in January 2005, and by May, the couple had tied the knot. 
Unfortunately, just four months later, the couple announced their annulment listing "fraud" as the reason. 
Many fans thought "fraud" meant Chesney was gay, but that was not the case. 
In 2009, the singer explained the reason to Playboy.

Kenny Chesney's former wife, Renée Zellweger on the cover of Harper's Bazaar. (Source: Harper's Bazaar/Instagram)
"In order for us to get an annulment, the legal papers could claim either physical abuse or four other things all of which weren't true. The best thing we could put in there was fraud. So, I said, 'All right, do it. Whatever,'" shared Chesney.
Does Kenny Chesney Have Kids?
Although Chesney was once married and has been in a relationship with his girlfriend for years, he does not have kids. 
In August 2010, he told Parade he hoped to have kids one day but wouldn't be heartbroken if it didn't happen. 
He shared he didn't wake up every day and missed that in his life.
But that doesn't mean the singer cannot sing about being a father. 
In 2003, he released 'There Goes My Life,' a sentimental track about how a man's priorities rapidly changed over the years to the point where his daughter becomes his whole life. 
The track took over the Billboard charts and is one of his most popular songs.