Did Kelly Clarkson Not Know About Her Siblings before 'Idol'?
Reunited at last!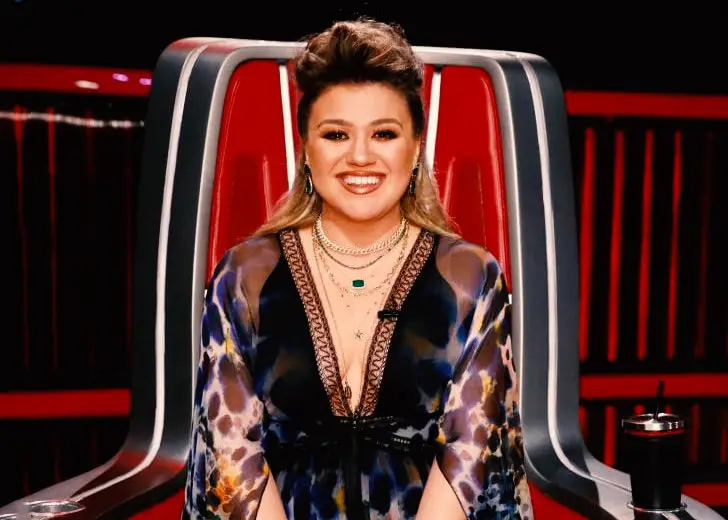 When it comes to the prowess of melodic vocal cords, Kelly Clarkson's name is a shining landmark.
From winning American Idol in 2002 and being a judge on The Voice to having her own show, many awards and nominations have been scattered throughout her career to solidify her talent, making her a force to be reckoned with. 
And, with such star power comes a carefully examined private life. But interestingly, not much is known about Clarkson's personal life. More particularly, about her family ties.
So, here is a rundown of what we know so far regarding her brother and sister.
Kelly Clarkson Did Not Know Her Siblings
It is interesting to note that before American Idol, the country-pop singer had never met her siblings. In a candid interview with Sirius XM, Clarkson talked about how her family separated during her infancy.
She and her siblings did not get the chance to grow up together. But, to delve into more background, Clarkson's mother was a school teacher, and her father was an engineer.
They got divorced when she was six and moved away to different places. As she explains in the interview, her sister grew up with her aunt in North Carolina, her brother was in California with her dad, and she was in Texas with her mom. 
Eventually, and coincidentally a year before American Idol happened, they got around to finally meeting each other for her brother's wedding in Alaska. Before this, they had only known about each other's existence.
Clarkson herself is the youngest of the siblings. Her brother, Jason, is the eldest, while her sister, Alyssa, is the middle child.
Now, all three live in 60-acre farmland where they shelter rescued horses, miniatures, dogs, and cats and hop between each other's backyards for barbeque and cookouts.
The Trio Are As Thick As Thieves
Earlier this year, Clarkson had an episode on her show, The Kelly Clarkson Show, about the reunion of a brother and a sister after 75 years. The moment was a heart-touching one, and in this tender instance, the singer shared about her brother and sister.
She expressed that although they never got the chance to grow up together, they are so much like each other. She attributed this to a particular magical connection that binds brothers and sisters to one another.
All this being said, both of Clarkson's siblings have a low-key profile. We know little of either, other than that all three are very much inseparable.
Her Sour Relationship With Her Father
While the story of her reunion with her siblings directs towards greener pastures, her family life hasn't always been merry. Her parent's divorce was an obvious giveaway, which led to a rough and prolonged relationship with her father.
After the separation, she never really connected to her dad. Not that she didn't try — she did. But every effort of hers was met with a silent wall.
In an intimate interview with County Living, she revealed she had eventually felt that his lack of compassion was humiliating. This detachment was the inspiration behind one of her most vulnerable songs, 'Because Of You.'
In it, she expressed how the lack of love made her scared of love itself. Then, last year, she learned about his passing. This triggered her to give up the past and forgive him, and write the optimistically voiced 'Piece By Piece.'
She conveyed her motherhood and how she would always be there for her children through the song.