Has Keith Urban Had Plastic Surgery? Here's What The Twitterati Think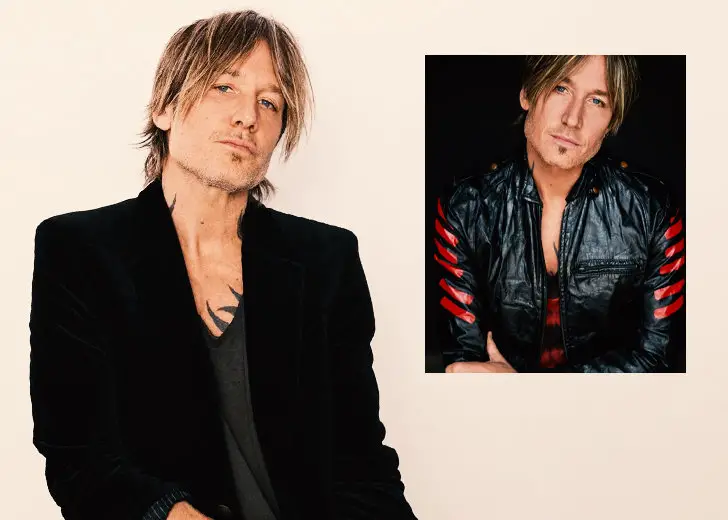 Keith Urban has received much love and attention for his music throughout his career. However, in recent years, the singer's face has been discussed a lot, especially because of the plastic surgery rumors surrounding him and his wife, Nicole Kidman.
Rumors about Urban having gone under the knife had been circulating since 2014, but they gained more traction recently after he co-hosted this year's Academy of Country Music Awards.
Following the event, Urban's plastic surgery became a hot topic on Twitter, with many users commenting about his and Kidman's looks. "Keith Urban, let yourself age gracefully. Plastic surgery is making you look like a cross between Siegfried & Roy and a lesbian. #ACMAwards" wrote one user.
Another user chimed in, writing, "Keith Urban has spent lockdown getting some super creepy plastic surgery. Wow. #ACMAwards."
Thousands of other users have made similar tweets, with many bringing speculations about Kidman into the plastic surgery discussion as well.
I feel like Nicole Kidman and Keith urban got a 2 for 1 deal at a pop up plastic surgery place. #GoldenGlobes — Nova Smith (@nizova311) January 9, 2017
Did Keith Urban Undergo Plastic Surgery?
While plastic surgery rumors surrounding Urban have circulated for a long time, the country musician has made no comments about them yet. However, that hasn't stopped people from weighing in their opinions, and even professionals have spoken about it.
The List reported Dr. Pancholi of Pancholi Cosmetic Treatment in Las Vegas, Nevada's take on whether Urban had had any plastic surgery. He commented that the singer had likely injected Botox.
It is likely that Keith utilizes Botox injections in his forehead and around his eyes to reduce the appearance of lines and wrinkles, as well as fillers in his brows, tear troughs, and jawline to reduce age induced changes.
On top of injecting Botox, Dr. Pancholi added that Urban appeared to have undergone "some sort of skin tightening (radio frequency, laser skin resurfacing or chemical peel) around his eyes to further smooth his skin."
He further said that the reason people were criticizing Urban's face was likely because he had been given "a little bit too much filter" in his tear troughs, which makes his eyes appear smaller than they are.