Kayley Melissa and Husband Jason Divorce after 7-Years of Marriage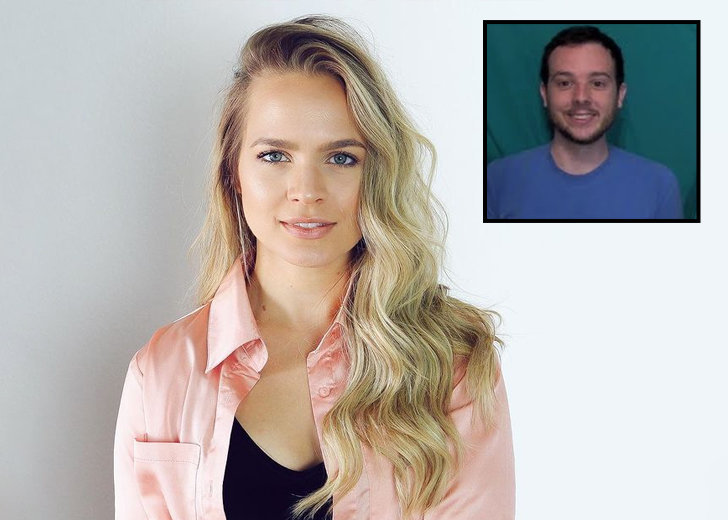 Kayley Melissa confirmed she got divorced from her husband. 
Melissa is a popular content creator on YouTube with almost 2 million followers. She reviews various hair products and teaches her subscribers how to achieve celebrities' looks. 
Apart from that, she also updates her subscribers about her life.
On December 5, 2011, she uploaded a video with her then-boyfriend Jason and answered questions about their relationship. The couple met at a mutual friend's house party. 
The two hit it off instantly and started dating. A few months later, the couple made their engagement announcement. 
And on September 4, 2012, they uploaded a wedding Q&A video and answered tidbits about their upcoming wedding.
But after six years, fans noticed that Melissa had stopped wearing her wedding ring, and they speculated she had gotten a divorce. 
Kayley Melissa's Divorce with Her Husband 
Her followers were correct. In March 2019, she uploaded a video and confirmed that she was no longer with her husband.
It was one of the hardest things she had ever gone through. 
She explained she did not want to go into the details because she still respected her husband's privacy.
With tears in her eyes, the YouTuber shared she had always been a goody-two-shoes and played it by the book. 
But she never thought her life would end up this way.
As an older sister and a YouTuber with thousands of subscribers, she took pride in being a good role model, but the divorce made her feel like a failure, and it took her a lot to accept her new reality. 
After the divorce, she moved closer to her family and friends to have better emotional support. 
She also clarified that her absence from her channel was not because she was losing interest in her job as a content creator. 
I just want you guys to know that me not posting or being super present on my channel has more to do with how hard all of this has been and less to do with how I feel about my channel. 
She thanked all her subscribers for supporting and helping her through the divorce and shared that she would be consistent with her channel again. 
In the past, she had her struggles with anxiety and depression, resulting in her taking a break as a content creator. 
Kayley Melissa Moving On
That was two years ago. These days, a lot has changed for Melissa. Earlier in March, she uploaded a coming-out video and confirmed she was bisexual. 

Kaley Melissa And Her Fiancée (Source: Kalye Melissa's Instagram)
Melissa explained she realized she felt differently for some girls than others when she was in eighth or ninth grade. But then people around her told her it was sin, and so she buried it deep inside her.
Out of fear of being ostracized, she went through life, letting no one know about her true feelings.
But she realized she had to do something about it and went to therapy, which, according to her, was one of the best decisions. She learned to cope with her feelings and told people about her sexuality. 
The YouTuber also clarified that her sexuality was not why she got a divorce but because she realized she had been abused, gaslit, and manipulated by her former husband for years.
After years of being bullied by people about her sexuality, she had enough and dipped her toes into dating girls. 
She shared that the entire experience felt wholesome and nurturing, making her realize it was okay to be who she was.
Two months later, she uploaded another video, and this time she announced she was engaged. 
The YouTuber iterated it was the happiest day of her life.