Get to Know Katie Couric's Grown up Daughters Ellie and Carrie Monahan
Katie Couric's eldest daughter, Ellie Monahan, just got married to Mark Dobrosky.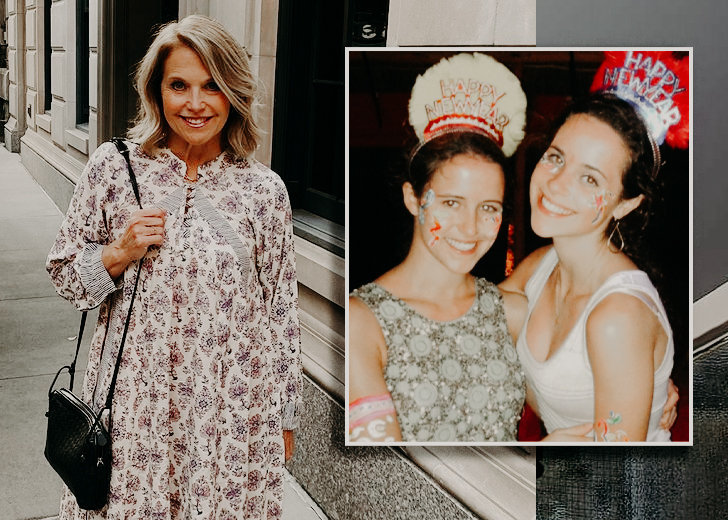 The Daytime Emmy Award-winning news anchor and television personality, Katie Couric, is certainly known for a variety of roles throughout her career, but none compared to being the proud mom of her two gorgeous daughters.
Both her daughters, Elinor "Ellie" Monahan and Caroline "Carrie" Monahan, have grown up to be recognized in their own position, and they keep working hard to be as successful as their mother. 
In a 2012 interview with Newsday, when questioned about her proudest achievement, the television personality instantly thought of her daughters. She stated, 
I think I did a pretty good job of raising my kids. My daughters are, first and foremost, incredibly nice girls with good values.
Keep reading to know more about Ellie and Carrie and how they have changed throughout time.
Katie Couric Shared Her Two Daughters with Her First Husband Jay Monahan
Couric and her late husband first met when she was working as a Today journalist in Washington, D.C., and he was a lawyer.
The two exchanged wedding vows on January 24, 1989, in an intimate ceremony in front of their closest friends and family. 
Soon after they got married, the television personality's life prospered in both her professional and personal endeavors.
While Couric earned a permanent position on Today in 1991, she also welcomed their first child together, Ellie, in the same year on July 23. 
Five years later, the couple was blessed with their youngest daughter Carrie on January 5, 1996. 
Ellie and Carrie Lost Their Father to Colon Cancer in 1998
The family's lives were changed forever when they learned Jay was diagnosed with Colon cancer in 1997. Unfortunately, he passed away on January 24, 1998, after a nine-month fight with the disease.
Both Ellie and Carrie were very young when they lost their father. 
Following his death, Couric focused on her profession as a TV host and established herself as one of the best in the business.
In 2014, she eventually got married to her second husband, John Molner, while raising her two daughters.
Ellie Is a Yale Graduate
According to her LinkedIn profile, Couric's eldest daughter left for university in 2009 to pursue a Bachelor of Arts degree at Yale. There, she studied American Studies/Civilization in college, worked in a range of intriguing jobs, and eventually graduated in 2013.
Ellie also secured several excellent internships, including ones with the New York County District Attorney's office and HBO. During her internship days at HBO, her work was well appreciated. 
She was recognized as one of the best interns in the program's history. 
Since then, the 29-year-old has never looked back and now works as a successful television writer. 
Ellie Got Married to Her Boyfriend Mark Dobrosky
Ellie and her fiancé Mark Dobrosky tied the knot on the first weekend of July 2021, after being engaged for over two years.
While the bride donned a strapless gown with a long train and an even longer veil, the groom looked handsome in a navy blue suit.  
Her wedding preparations were repeatedly postponed because of the coronavirus pandemic. The veteran reporter took to Instagram on July 6, 2021, and celebrated her daughter's big day with a series of childhood and grown-up portraits of Ellie.
Couric also remembered her late husband, Jay, in the post, and noted that he would be very proud.
Carrie Is a Stanford University Graduate
She graduated from Stanford University in 2018 with a major in American studies and French. Carrie initially learned about media production as a research intern at Ark Media in 2013, a year before she started at Stanford University.
According to her LinkedIn profile, she interned with Ark Media once more in 2016, this time on post-production for an American Experience documentary, Oklahoma City, as well as on pre-production for the PBS program The Gene.
Adding to her impressive resume, the 25-year-old has also worked as a communications intern at the Southern Poverty Law Center and volunteered at a Parisian elementary school. 
Above all, Carrie is also a part of the Black and Pink pen pal program.
According to the organization's bio, they organize "a nationwide pen pal program in which we match incarcerated LGBTQIA2S+ people and people living with HIV/AIDS with pen pals who correspond, build relationships, and participate in harm reduction and affirmation."