Kate Bosworth and Her Ex Husband Waited Nearly a Year to File for Divorce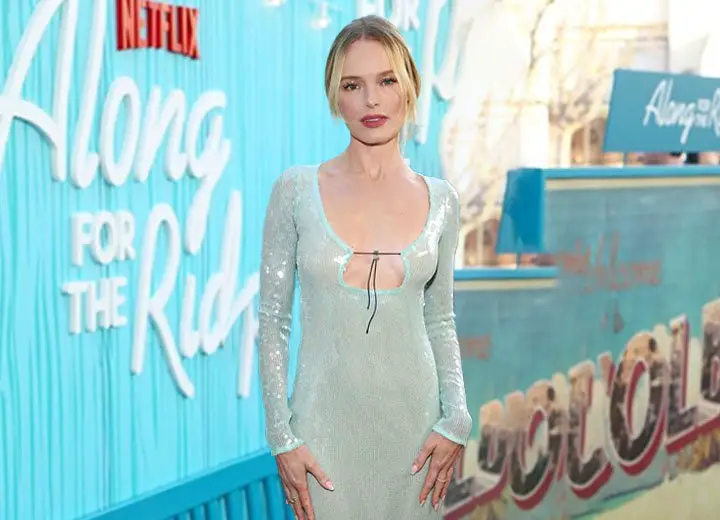 Kate Bosworth's life changed when she met her former husband, Michael Polish, for the first time in 2011. 
Polish was directing the Jack Kerouac-inspired adventure drama Big Sur, and Bosworth was the leading actress on the project.
Shortly after the shooting began, the actress and the director felt drawn to each other. "I sensed I had known this girl a long time. So I said, 'I'm going to marry this girl,'" Polish recalled the moment in a joint interview with Bosworth with The Sydney Morning Herald. 
But instead of rushing, they waited until after filming wrapped up to explore their feelings. 
The duo met two months later, and Bosworth knew she had found her soul mate. She noted the realization hit her at "about a million miles an hour," causing her to swoon.
Kate Bosworth and Michael Polish's Relationship
The pair tied the knot at The Ranch at Rock Creek in Philipsburg, Montana, in August 2013. They had a four-day outdoor Mexican wedding extravaganza that involved a wagon-style bridal carriage, fly-fishing, horse-riding, and camping out.
Bosworth and her husband appeared to be really in love, and their marriage seemed like it was made to last. 
But in August 2021, the duo shocked their fans, announcing they had gone their separate ways. 

Bosworth announces her separation from her husband, Michael Polish. (Source: Kate Bosworth/Instagram)
The Blue Crush star penned a long note to her Instagram followers and explained that she and her husband had separated. She assured everyone that the break-up was amicable and that they still had love and respect for one another. 
"Together, over the last ten years, Michael and I have chosen love every time. In the process of letting go, we acknowledge our love will never end. The connection does not simply disappear. The love deepens, the heart expands," wrote Bosworth.
The actress ended her post by iterating that both of them felt deep gratitude for the love they shared despite the end of their marriage. 
Kate Bosworth and Husband Filed for Divorce
A year after the announcement, the actress revealed she and Polish had filed for divorce. 
According to the legal documents obtained by RadarOnline, the actress listed the date of marriage as August 31, 2013, separation as June 1, 2021, and divorce from her husband as July 15, 2022. 
The reason for the divorce was cited as "irreconcilable differences."
As for asset division, Bosworth clarified the duo did not have any shared property, which meant what was hers was hers, and what was his was his.
The actress asked to keep all her jewelry collection and other personal assets. She also wanted all earnings she made before, during, and after their marriage.
Bosworth and Polish did not have any children together, but the former was a stepmother to the latter's daughter from a previous marriage.