Who Is Newly Engaged Kat Graham's Husband-To-Be Darren Genet?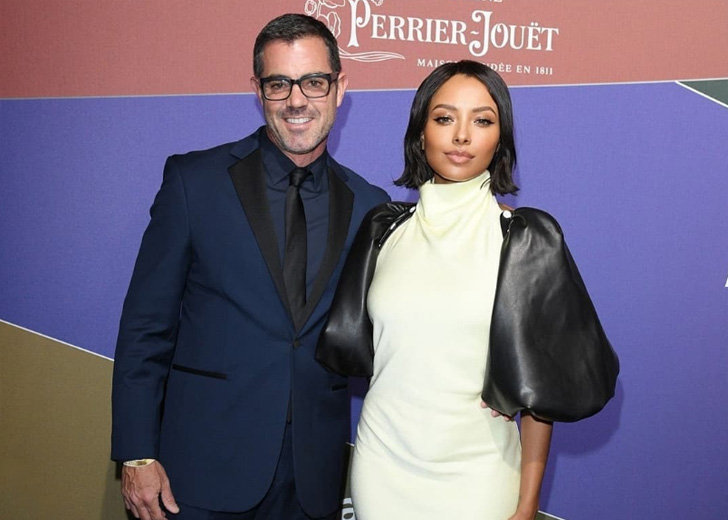 The Vampire Diaries actress Kat Graham got engaged to director and producer Darren Genet.
Genet reportedly proposed to Graham during a vacation in Mexico for his birthday in 2022. While the finer details about the proposal and engagement were not disclosed, a source told People that "Kat is madly in love and couldn't be happier."
Here's a look at who Genet is and his relationship with Graham.
Who Is Darren Genet?
Darren Genet is a producer, director, and cinematographer who has worked in television shows, music videos, and commercials.
According to his bio on his website, Genet has been making films ever since he could hold a camera. For his first professional work, he spent several years working and mentoring in the commercial world.
Genet worked with many well-known names during that time, including Samuel Bayer, Marcus Nispel, Michael Bay, and Tony Scott.
Genet later forayed into narrative filmmaking, eventually earning an invitation to join the ranks of the prestigious American Society of Cinematographers. 
Throughout his career, Genet has received much praise and accolades. His works have earned two Television Academy Awards and a nomination for the prestigious ASC Heritage Award. He has also been honored twice at the Emerging Cinematographers Awards.
Age & Net Worth
As of May 2022, Genet is 52 years old, 20 years older than Graham. As for his net worth, there have been no reliable reports about it.
However, given his multi-decade spanning career and successful works with companies such as Dior and Adidas, the producer should have a sizable net worth.
Darren Genet & Kat Graham
Genet and Graham first met in 2017 on a set of a project both of them were working on. It's not known when the pair got together, but they made their red carpet debut as a couple in December of the same year at the American Friends of the Israel Philharmonic Orchestra.
Over the years, Graham and Genet have kept their relationship relatively low-key, with the duo sharing about each other now and then on their social media.
In December 2021, Graham took to Instagram to upload several pictures of herself and Genet and wish her followers happy holidays.

Kat Graham celebrating with partner Darren Genet. (Source: Instagram)
"Merry Christmas everyone!!!!! Wishing you the most beautiful Christmas, Hanukkah, Kwanzaa! However you celebrate, we hope your days are filled with love and happiness," she wrote in the captions.
Graham and Genet have also become partners in their professional ventures. The pair created Instinctive Entertainment, a production company focused on developing content across various platforms.
Genet also directed the six films in Graham's 2021 project, Toro Gato. She had previously teased about the project in an Instagram post, where she revealed she and her partner had been working on it for four years.
Kat Graham Was Previously Engaged To Cottrell Guidry
Graham was previously engaged to Cottrell Guidry. The two had announced their engagement in October 2014.
A year later, the actress hinted that she and Guidry would tie the knot in the near future. "Next time you see me, I might be a married woman," she said.
However, the two never took the big step in their relationship, and it was revealed that the two had gone their separate ways after two years of engagement.