Karlie Redd's Daughter Jasmine Lewis Seems to Have Taken after Her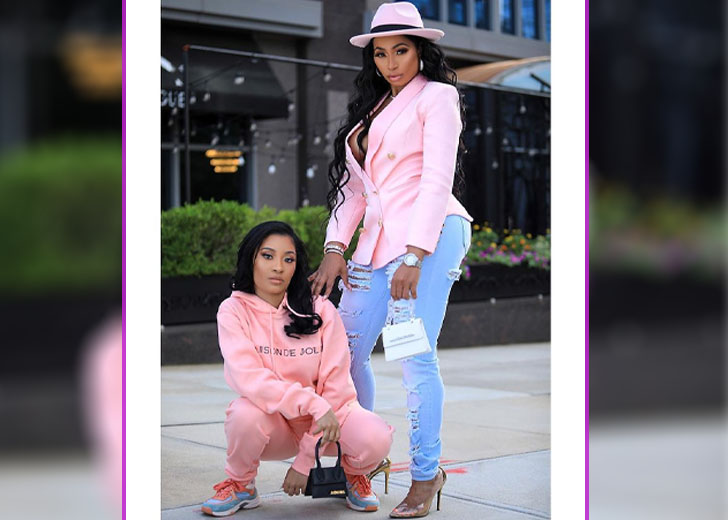 In June 2020, Karlie Redd posted a picture of herself with her daughter on her official Instagram account.
The mother and daughter were seen wearing pink outfits posing for the picture in the image.
In her caption, the Love & HipHop: Atlanta star wrote how she was "raising a boss," and referred to her daughter Jasmine as "my twin."
Additionally, with her social media post, the television personality promoted their clothing line depicted in the picture.
Karlie Redd Is an Entrepreneur
Redd is a businesswoman and owns an online clothing store called Merci.
During her 2015 interview with The Source, the entrepreneur was asked about her venture. 
In her response, Redd initially labeled herself as a "trendsetter," and told the interviewer that she wanted to appeal to the "everyday girl that likes to dress fly."
Coming back to the twin narrative, Redd shared a montage of her daughter Jasmine on National Daughter's Day and wrote a lengthy affection-filled caption.
In the comment section, a small pocket of her followers called the pair of mother and daughter "twins."
A few others remarked the similarity in looks of Redd and her daughter. 
Interestingly, there are a host of others things strikingly similar between the mom and daughter.
Getting to Know Karlie Redd's Daughter Jasmine Lewis
First of all, Redd has confessed to being a secretive mom regarding her daughter's whereabouts.
During one of the episodes of Love & Hip Hop: Atlanta, Redd told the watching audience,
You guys don't really get to see my daughter, cause I shelter her.
The prime reason to bring the subject into the light is the confusion over her last name.
While Redd had barely mentioned her daughter's full name in public, there isn't any mention of it on Jasmine's social media account either.
Per the internet forums, her last name is understood to be Ellis.
However, there is some indication that it might be Lewis, given after her mother's family name.
The reason for the name Ellis to be her supposed last name can be traced down to the name Rodney Ellis.
Ellis is mentioned as her father on many online platforms.
But unfortunately, due to a lack of concrete sources, this piece of information couldn't be verified as of this writing.
Like her mother, Jasmine is also a business lady. She owns and runs an apparel company called Maison De Jolie.
This piece of information can be verified from Jasmine's Instagram account's bio.
Side by side, her name is also mentioned as the clothing brand's owner on its official Instagram.
Another similarity Jasmine has with her mom is her television appearances.
While she isn't as versed as her mother, Jasmine is taking baby steps in the entertainment world.
Redd's daughter is yet to complete her high school education as well. She dropped out of her school in 2019.
In one of the past episodes of the popular reality show, Jasmine was seen telling her mom that she was "taking a break," in education.
Per Jasmine, her decision was influenced by Redd's on-show feud with her co-star Pooh Hicks.