Karl Anderson Gets Dragged for Capitalizing on Daffney Unger's Death
Karl Anderson's followers are more than disappointed with his tweets.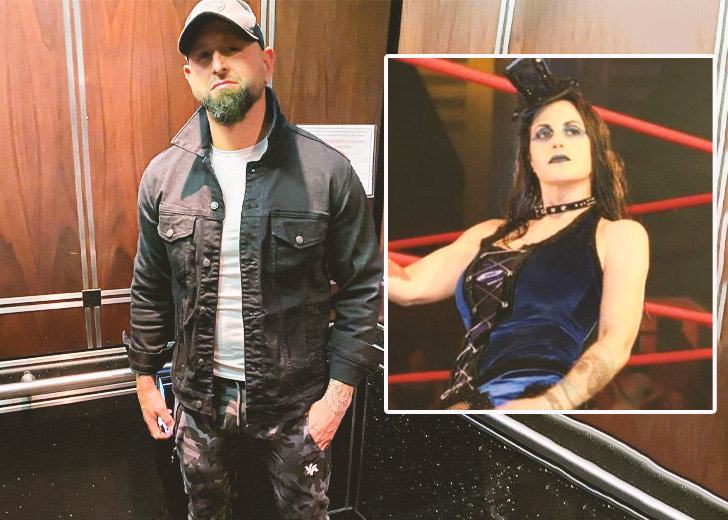 American professional wrestler Karl Anderson is trending on Twitter amidst his feud with WWE for all the wrong reasons.
On September 2, 2021, WWE offered mental health counseling to all its wrestlers, following the tragic death of Daffney Unger, a.k.a. The Scream Queen.
Unger died by suicide on September 1 after hosting an Instagram live where she was suicidal. She had been suffering from mental health issues. 
In the wake of the tragedy, WWE posted a reminder on its roster. The note stated that all its wrestlers could reach out for the company-paid mental health counseling if they were going through troublesome times.
Sean Ross Sapp, a news contributor for Fighful, disseminated WWE's reminder through his Twitter. But as soon as it made it to the internet, Anderson couldn't hold himself from criticizing the company's effort. 
"They suck, bro," he replied to the tweet. The North Carolina native soon posted a follow-up tweet, writing, "Not deleted DONT care. They suck. See ya."
Anderson deleted his reply later. Regardless, he gained massive backlash from Twitter users all over the world. They criticized him for capitalizing on Unger's death and creating drama because of his beef with WWE.
Karl Anderson Slammed
Anderson's demoralizing comment at WWE's effort upset many of his followers, prompting them to criticize him. But the 41-year-old was having none of it.
Instead, he lashed out at the commenters and insulted them, referring to them as "marks."
One particular user told Anderson to admit what he said was wrong and confess that he messed up. However, the Impact's member retweeted the post and stated the user was lucky he replied to him.
He added, "Lemme say something to you loud and clear…[expletive] You."
Another commenter pointed out how Anderson's behavior was "very inappropriate and very despicable." The user referred to the wrestler as a "bitter pathetic excuse of a man."
He quipped, "you want to garner heat, do it in the ring and stop being a fanny on social media." Then, Anderson simply made fun of the person, replying with "who are you?"
Adding more fuel to the drama, the professional wrestler challenged multiple followers to see him in public and even stressed that it was the reason he didn't take pictures with fans.
Karl Anderson's Rapport with WWE
Anderson has been on bad terms with WWE since he departed from the company on April 15, 2020.
The Impact World Tag Team Champions and his partner Doc Gallows had signed with the brand in April 2016. But because of the COVID-19 budget cuts, the duo was eventually released.
Since the unexpected dismissal, Anderson apparently has bad blood with WWE.
In July 2021, he threw a dig at the company, saying the release was a blessing because he was disillusioned while working there. He even exposed the corporation for not providing him with his deserved screen time. 
Anderson signed a two-year contract with Impact in July 2020. He has been working with the company and All Elite Wrestling (AEW.)