Did Kaitlyn Bristowe Have Plastic Surgery? Here's Everything She Has Done to Stay Looking Great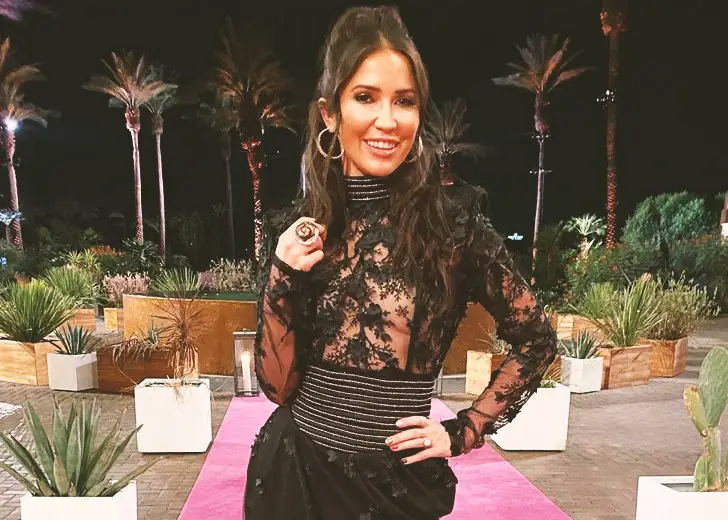 Celebrities — famous or not — usually perform various forms of plastic surgery to enhance their natural beauty or hide their physical insecurities. That does not stop there, though.
They also keep the details of getting under the knife under wraps to describe their customized looks as natural.
But The Bachelorette alum Kaitlyn Bristowe is not everyone. The 36-year-old television personality has been remarkably candid about plastic surgery since first appearing in The Bachelor in 2015.
Did Kaitlyn Bristowe Have Plastic Surgery?
Bristowe, particularly, has not admitted to having plastic surgery. Still, there have been several instances when she talked about her Botox, lip fillers, and procedures she's undergone to enhance her beauty.
For instance, in April 2021, Bristowe took to her Instagram to reveal that she was having surgery to fix her ear lobes. "Everyone seems to think I always go under the knife for surgery, but I haven't till now.
Finally, I can share with you guys," she stated via her post.
She continued to add, "I'm getting my ear lobes fixed. Wearing too many heavy earrings over the years can really pull the hole down so we're gonna cut it and stitch it back up so I can rock some hooooooops. The process takes 15 [minutes]."
Likewise, she took to her Twitter — on June 17, 2021 — to admit that she had not been under the knife but had "Botox to lift the brows."
Earlier on the same day, she had shared another tweet, revealing she had performed a brow lift, brow micro-blading, lip fillers, and also got her teeth bonded.
She further said that she had put on some weight since being in the spotlight.
6 years since I was on the show, Brow lift, brow micro blading, got my teeth bonded, some filler In my lips, aging, darker hair, and I finally learned how to contour. Oh and I put on some weight 💪ðŸÂ¼ https://t.co/FmLLFoBVAk — Kaitlyn Bristowe (@kaitlynbristowe) June 17, 2021
Her tweet was a reply to a Twitter user, who inquired what was different about Bristowe's look tagging the reality TV star.
"Can anyone tell me what's different about @kaitlynbristowe look? I can't put my finger on it #TheBachelorette," the user wrote.
Kaitlyn Bristowe Is Tired of Plastic Surgery Comments
While Bristowe has been open up about her beauty treatments, she is equally expressive about being tired of listening to queries related to her face and plastic surgery.
Netizens often inquire about her status before plastic surgery and compare her old and new pictures on the internet.
"I'm crying," the former spin class instructor wrote via Snapshot in 2017. She continued to admit through tears that she was hurt by trolls, saying:
Not because people tell me I'm not beautiful anymore, say I get too much Botox and ask [expletive] happened to my face. I'm crying because the world we live in makes me not want to bring beautiful innocent children into it. And that kills me.
She further talked about the "pressure" that came with being in the spotlight and how that impacted her body image.
"I don't know if you noticed, but it feels like if you go on The Bachelor, your body has to be perfect and you have to post about it, like, a lot," she wrote in a since-deleted Instagram post. "I'm actually insecure about how scrawny my arms are. I work hard to be healthy, and love my body  but also drink wine and eat McDonald's."
In October 2016, Bristowe also revealed that she was bashed by the netizens over Botox in a picture she had posted to help domestic abuse. She stated such online comments were "disgusting."