Julio Iglesias Discovered He Had a Kid at 75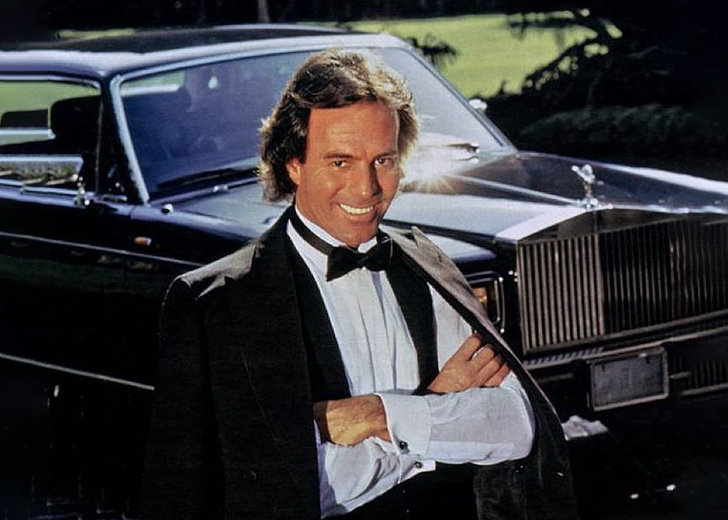 Julio Iglesias and his first wife, Isabel Preysler, married in 1971.
But unfortunately, the marriage couldn't last for over eight years.
They shared three kids, and their eldest son, Enrique Iglesias. grew up to become a famous singer, just like his father.
Later on, he started dating a Dutch model, Miranda Rijnsburger. He married his long-time girlfriend in a secret wedding ceremony in 2010. They share two daughters and three boys.
The father of eight kids lives with Rijnsburger in the Dominican Republic and owns several hotel complexes.
According to CBS News, the ceremony was held in Virgen del Carmen in Marbella and was attended by three priests, five kids, and two witnesses.
Iglesias is one of the most successful Latin singers in the world and has sold over 300 million records in fourteen languages.
Despite his professional success, his life hasn't always been on the up and up. He has been accused of having an affair with a woman and impregnating her.
His fans were perplexed by this allegation and wondered when this happened and if Iglesias knew about it.
Julio Iglesias: His Relationship With Kids And Wife
Iglesias' first wife is a Spanish-Filipina socialite and television host. She, along with Iglesias, raised their three children, Enrique Iglesias, Chabeli Iglesias, Julio Iglesias, Jr.
Both their sons have dedicated themselves to music. Their daughter, however, isn't involved in the music scene.
Preysler and Iglesias had a normal relationship.
While he had been accused of having a son from his extra-marital affair, Preysler kept a positive attitude and said Iglesias would be the best dad.
Iglesias has been distant from his children from his first marriage. He and his eldest son often made headlines for not being on good terms with each other.
But According to Fabiosa, Iglesias said that even though he hadn't met them, he still adored his grandchildren. He even said his granddaughter had all the genes of the Iglesias Clan.
He stays with Rijnsburger and has a beautiful family. The family has also been on the cover of Hola Magazine. The singer and his current spouse have an inseparable bond.
Julio Iglesias And His Long-lost Kid
Iglesias had an affair with a former ballerina, Maria Edite Santos, in 1975. Soon after that, she got pregnant with a son, Javier Sanchez. 
He was still married to his first wife when the incident took place. 
Santo and her son, who began the paternity claim three decades ago, won the case in 2019.
A judge in Spain ruled that the Latin singer was the biological father of Sanchez, 43.
The judge's ruling statement  in 2019 stated, "There existed contacts and relationship between the mother of Sanchez near the date of conception."
The judge also stated Iglesias and Sanchez have a "very obvious physical resemblance."
According to AP News, enough evidence defended Sanchez and his mother's allegations. The singer had refused to take a DNA test, which provided firm evidence that persuaded the judge to decide in favor of Santos and her son. 

Julio Iglesias and his son Javier Sanchez. (Source: Instagram)
Sanchez's mother gave birth to him in 1975, exactly nine months after his mother met Iglesias at a party. 
According to The Irish Times, Santos provided "specific data on the property, location, and interior layout of the villa." The mentioned villa was where Iglesias had lived during the time of the alleged affair. 
The case had been dismissed in 1992. But the case re-opened after a detective submitted a bottle of water used by Iglesias' son Julio Iglesias, Jr. as a DNA evidence.
The financial compensation to Sanchez and Santos was yet to be declared. The court ruled that it would happen in a separate trial.
Thus, after almost thirty years, at 75, Iglesias became a father to a 43-year-old man.