Country Singer Julie Roberts Is a Mother Now and Sharing Her Struggles of Late Pregnancy
Julie Roberts recounted her journey to motherhood.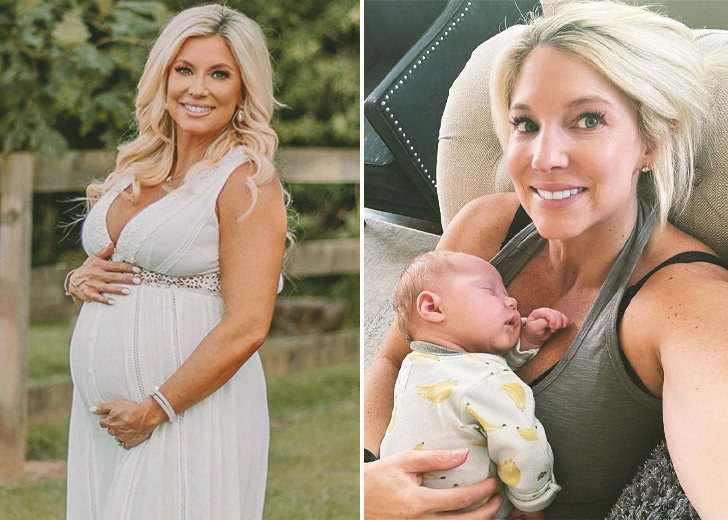 Julie Roberts had an incredibly successful music career and spent most of her days as an active singer, making records and going on tours. She always dreamed of having a child of her own but never got to work on it because of her busy life.
Only when she was 39, she married Matt Baugher and began trying to have a child. However, Roberts knew conceiving naturally wasn't the correct option for her and started her IVF journey not long after she tied the knot.
Though she was prepared for the difficult IVF, Roberts says she was close to breaking down after her second failed IVF cycle. However, the treatment finally bore fruit after the third cycle, and the singer shared her struggle-filled journey to motherhood.
Welcomed Baby Boy Jackson With Husband
Roberts' trips back and forth to the hospital and her home were exhausting, both physically and mentally. Since her multiple sclerosis hadn't flared up in years, she hoped the IFV drugs wouldn't bring her out of MS remission.
Roberts also explained how she took care of her health during the IVF cycles.
It's stressful for your body, and I had a lot of family worried about me. I just kept working out and taking care of me, both physically and mentally, which is a big part of how I manage my MS along with therapy.
Roberts and her husband finally received the good news that she was pregnant after the third IVF cycle. She gave birth to her first baby, son Jackson, in August.
Jackson was born five weeks early, and the singer revealed she wasn't completely prepared to be a mother.
I had not taken a breastfeeding class or one of those baby-basics classes where they show you how to change a diaper. I'm telling you, I've not really been around babies. And I had all these classes lined up to go right before he was supposed to be born.
Lost Father A Week Before Having Her Baby Boy
Just a week before her son was born, Roberts lost her father. Though she had a strained relationship with her father all her life, the two were finally working on strengthening their bond after they learned of her pregnancy.
Roberts shared her father had been depressed and had been considering suicide. However, she added, she wished he had hung on for just a week more so that he could see his first grandchild come into the world.
Her faith helped her deal with her father's death, and her son's arrival also helped bring more people together in the time of loss.
The 'Wake Up Older' singer also noted that while she would have relished being a mother even though she was young, with the benefit of age, she discovered a newfound and appreciation for motherhood.