Julie Delpy Focuses on Four Women 'On the Verge' of New Paths in Their Lives in Her First TV Series
Julie Delpy's 'On the Verge' focuses on four women in their late 40s as they try to reinvent themselves.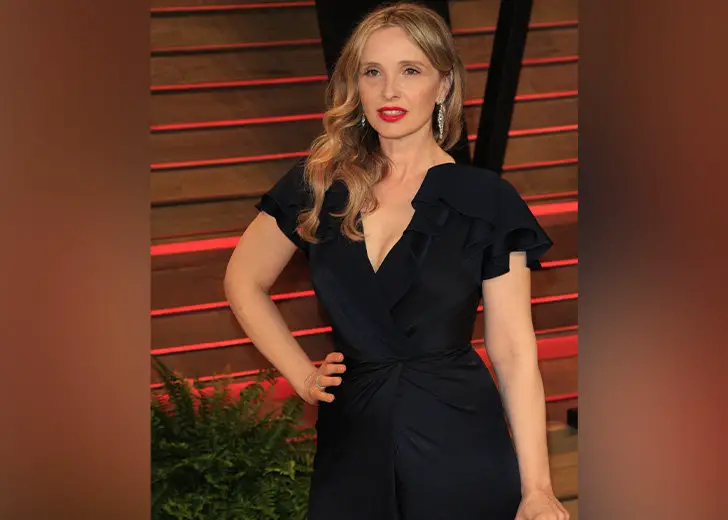 Actress and filmmaker Julie Delpy has been directing movies since the early 2000s. After almost two decades of making her directorial debut, she is finally making her first television series.
Titled On the Verge, the series will be a drama-comedy that sees four women going through their midlife crisis trying to reinvent themselves. Delpy shared she wanted to tell such a story about women in their late 40s because she wanted to show how women with children juggled their personal and professional lives.
On the Verge will feature light-hearted comedy as well as emotional and heavier scenes focused on the characters. Failing relationships and motherhood are also an integral part of the series, as Delpy wanted to integrate the concept of motherhood into feminism.
I feel that feminism hasn't succeeded in integrating the concept of motherhood. Especially in America, a lot of women have had to choose between motherhood and their careers. It's not easy as a woman to continue working with kids here… 
Cast & Crew of 'On the Verge'
Delpy plays a French chef who is married to Martin (played by Mathieu Demy). However, their marriage is falling apart as their rocky relationship deteriorates further. Sarah Jones, best known for her work in Marriage Story (2019) and The Incredible Jessica James (2017), plays an heiress.
Alexia Landeau from Two Days in New York (2012) and Elisabeth Shue from The Boys (2019-2020) play a single mom and a job seeker respectively. Landeau also serves as a co-writer while Shue is executive producing the series.
On the Verge is executive produced by Michael Gentile, Lauraine Heftler, Olivier Gauriet, and Rola Bauer.
Canal+ will air the series in France, and Netflix will distribute it internationally. On the Verge will have 12 episodes, with each episode running for half an hour.
Filmed Between the First and Second Wave of Pandemic
On the Verge is one of the few shows that was shot in Los Angeles between the first and second waves of the pandemic. However, shooting during such a difficult time introduced a lot of challenges. For one, they couldn't cast actors who weren't in California and had to do with no cameos.
We did 90% of the casting on Zoom. It was a bit complicated to feel the chemistry between two actors on Zoom, or even get a sense of their height, but thankfully, it all worked out. The real issue was that I couldn't cast actors who weren't in California, because of travel restrictions.
To ensure that there wouldn't be any COVID-19 cases during the filming process, Delpy, the cast, and the crew were getting tested three times a week. No one was allowed into the set unless their test results came out as negative.
The COVID safety protocols cost approximately $2 million, and there wasn't a single coronavirus case during production.