Josh Segarra Found His Kind of Crazy in His Wife Brace Rice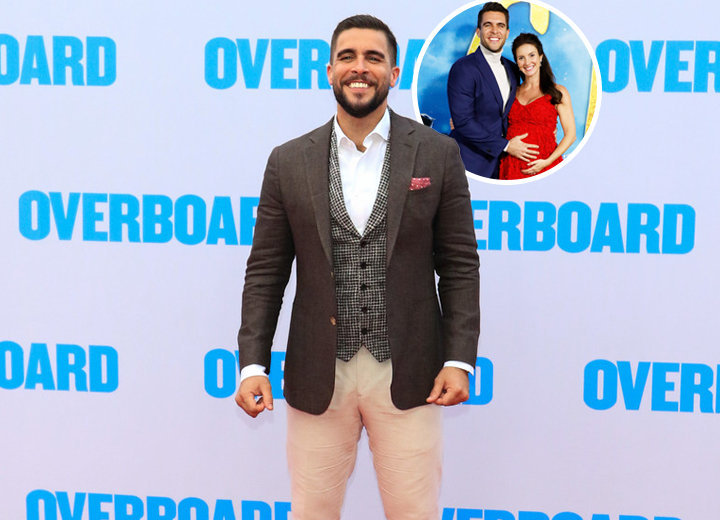 Josh Segarra has been with his wife since he was 24 years old. Together, they are now raising two kids and a dog, as well as making good progress in his professional life.
The couple is complementary to one another in every way possible. They share a lot of interests, and that has only made their relationship stronger as years have passed.
So, how did Segarra land the perfect woman? According to him, it all depends on if you can recognize whether someone else's eccentricities match yours.
Josh Segarra Met His Perfect Crazy Wife at a Birthday Party
During a profile interview with Parade in March 2016, Segarra revealed a lot of cool things about himself. And unsurprisingly, almost half of those were connected with his wife.
Answering a question about how to find a partner, he said, "Your crazy has to match their crazy. We're all crazy."

Josh Segarra with his wife, Brace Rice, in 2014. (Photo: Josh Segarra/Instagram)
His running theory was that everyone had their thing, and those made everyone nerdy in one way or another. Segarra's trick to finding the perfect partner was to go around trying to figure out if "their crazy matches your crazy."
"All of a sudden you find somebody else and the things that they think make them nerdy, you think make them cool," the She-Hulk: Attorney At Law actor said.
Segarra, 24 at the time, assuming he was looking around for someone to share his craziness with, met his wife, Brace Rice, at a birthday party on a Monday. He asked her out on a drink date, but she was busy until the next weekend.
So, his next plan was to invite her for a lunch but keep it short as he had to teach a spin class soon after. He just threw out a "You can come if you want" when she said she loved spin.
They had their own thoughts before meeting for the class — she decided she was not going on that lunch date if he wore spandex and played theater tunes during the class; he thought he would not go to lunch with her if she could not make it past 15 minutes and "died" during his class.
Fortunately, he did not play dad tunes; she killed the session, and the lunch happened. They have been together ever since.
As for how their crazies match, they have a lot of similar interests. They both love watching The Bachelor, watching and talking about sports, and dogs, of which they have two, according to posts on his Instagram.
Josh Segarra's Family Life with His Wife
Segarra got married to Rice on October 17, 2014, and now has two kids with her. Both of his kids are boys.
They had their first son, Gus Maine Segarra, on September 30, 2016. Their second kid, Hank Rice Segarra, was born on January 8, 2020.

Josh Segarra's wife, Brace Rice, and the first of his two children, Gus Maine Segarra. (Photo: Josh Segarra/Instagram)
The actor used to share tidbits from his family life on Instagram. But he has stopped doing it and has even deleted the posts he made on Gus's birth. Now, his Instagram feed only contains pictures of him having fun with his four-legged kids.
Segarra still shares anecdotes from his time raising kids during his interviews. The same month Hank arrived, Segarra did an interview with Washington Blade where he revealed how Gus took to his little brother's arrival.
Apparently, Gus was fine meeting Hank but soon got baby-jealous. As soon as Rice picked Hank up, he started screaming, "No, Mama, no! Put him down."
Or maybe that was a concern for his little sibling? Segarra did not clarify. And despite the noise the two kids produced, he was "at such peace."