Meet Josh O'Connor's Girlfriend Margot Hauer-King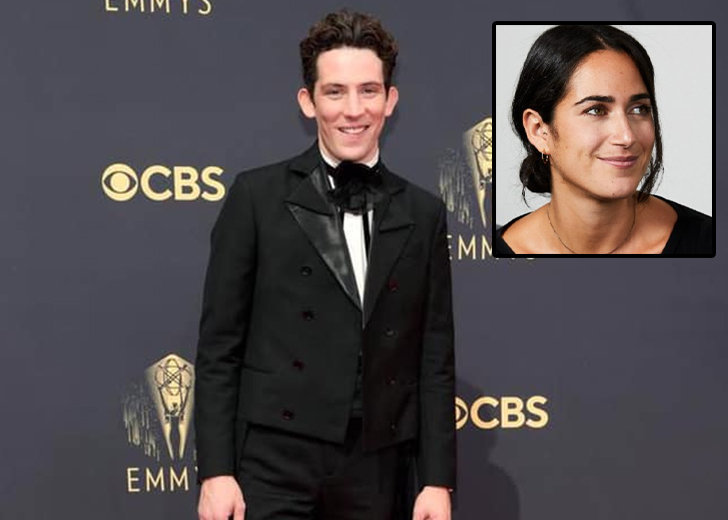 Josh O'Connor and his girlfriend Margot Hauer-King have been in a relationship for some years now.
The Crown actor, however, has kept their budding romance away from the limelight. That being said, there are multiple things you should know about his girlfriend and their relationship. 
Josh O'Connor's Relationship with Girlfriend
O'Connor made his relationship with his girlfriend Instagram official in November 2019.
He made the modern-day love gesture by posting a picture of himself with her and putting heart emojis in the caption.
After the post, his friend told Daily Mail he was serious regarding his relationship.
"He's a very private guy, so this is a big deal," the pal remarked. The friend also added that O'Connor had found "the one."
The famed actor had started dating Margot long before he made it official on social media. He had moved in with his partner in East London in early 2019. 
About Josh O'Connor's Girlfriend 
Hauer-King, like her partner, has an amazing resume. According to her LinkedIn profile, she graduated magna cum laude in comparative literature and political science from Brown University.
She used her strong academic credentials to secure a fellowship with a communication company WPP in 2015. Subsequently, she rose to the position of strategic partnership director inside the firm (as per Your Tango).

Josh O'Connor's girlfriend Margot Hauer-King and her brother on his birthday. (Source: Instagram)
Her work earned her a spot on The Drum's list of the 50 under 30 outstanding women in the creative and digital fields.
Hauer-King sharpened her skills as a consultant for WPP's Government Practice from 2016 to 2017.
Then, in 2020, she made a big step by joining BeenThereDoneThat, a growth stage start-up with a worldwide community of 180 creative strategists.
In her bio, Hauer-King attributes some of her success to her thirst for knowledge and recommends industry newcomers to pursue their curiosity with zeal.
Margot Hauer-King Is Not New to the Spotlight
Dating someone famous might have a lot of negatives for someone who isn't used to being in the limelight.
Fortunately, Hauer-King is not new to the spotlight. Although she is not an actor, she comes from a famous family. 
Her father, Jeremy Hauer-King, is half of Corbin & King (with Chris Corbin), the firm behind some of London's most fashionable restaurants, including The Wolseley, The Delaunay, The Beaumont Hotel, and Brasserie Zédel. 
Margot's younger brother Jonah Hauer-King is an actor who played Laurie Laurence in the 2017 mini-series version of Little Women. He also performed in films such as A Dog's Way Home and The Last Photograph.
Is Margot Josh O'Connor's Wife?
Despite their low-key dating style, the pair did post a few pictures of each other on social media. But they stopped doing so after November 2020. 
In addition, they deleted their pictures featuring one another, probably trying to keep their romance under wraps. 
Neither Hauer-King nor O'Connor have addressed the relationship and hinted anything about being married. So, it is not sure if O'Connor has a wife.
Previously, O'Connor was linked to Emma Corrin, who portrayed the bright Lady Diana Spencer opposite his bashful Prince Charles in The Crown.
The dating rumors circulated because of their on-screen chemistry. However, it has not been publically disclosed if Corrin was O'Connor's girlfriend.