Josh Homme Allegedly Threatened Ex Wife's Boyfriend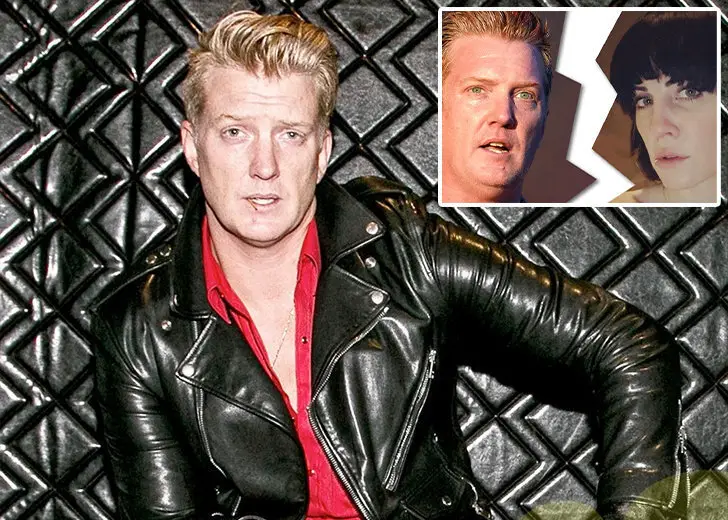 In November 2019, The Queens of the Stone Age frontman, Josh Homme, filed for divorce and legally separated with his wife, Brody Dalle, after fourteen years of marriage.
The couple tied the knot in 2015, after dating for a couple of years.
Together they share three kids, one daughter, Camille, and two sons who at the time of their divorce were thirteen, eight, and three, respectively. 
TMZ, who cited their court record, stated the singer's wife, Brody-Dalle-Homme, filed for divorce, but the reason remains unstated or unclear. 
Homme and Dalle first met when they were 17 and 23, respectively, while Homme played with the Screaming Trees.
In an interview with The Sydney Morning (Via Wonder wall), Homme described his wife as his "punk-rock dream girl." 
Homme said they two met backstage, had a conversation, and "made out" but didn't meet her again until seven years later.
According to Wonderwall, He said he was casually talking to someone, but he had already seen Dalle and tried to act casual around her.
He never thought he would meet someone special like her, he added.
The duo clicked from that day, and they embarked ontheir love journey. But, now, the couple has erased their feelings for one another and have parted ways for good. 
The Divorce: Josh Homme and Brody Dalle
Dalle filed for divorce in 2019 after she made allegations against Josh Homme that stated he "headbutted" her while he was intoxicated.
Homme later took out a protection order against his ex-wife, stating she would come to the shows and trigger violations.
The couple shared the custody of their three kids, but the case is more complicated than it seems.
As per Rolling stone, Homme accused Dalle of violating their agreement for shared custody and "alienating" him from visitations or talking with their children.
He requested the court to take action against Dalle.
In response, Dalle requested a restraining order against her ex-husband on behalf of their two boys.
She claimed they feared their father and also pressed charges against physical and verbal abuse. 
Dalle told the court that she convinced their kids to go to their father's home, but the kids "refused," she added.
Though the court denied the request, Homme was granted a temporary restraining order for his daughter. 
Homme's former wife has also accused him of threatening her and misconduct with the kids.
Their divorce still has a lot of hearings and trials to go through. 
Josh Homme Threatened His Ex Wife's Boyfriend
According to legal documents that TMZ acquired, Dalle's former husband started giving death threats to her boyfriend, Gunner Foxx, in 2020.
After Homme heard the news about his former wife dating someone else, he started a verbal brawl.
According to the documents, Foxx was shopping at a mall for Christmas, and Homme appeared. 
He claimed Home threatened him outside an Apple Store, criticized him, and threatened to kill him and toss him over the second-floor balcony.
Foxx claimed Homme broke into the house with Dalle and her kids and slashed his tires.
He then reached out to the cops, which granted him a temporary restraining order against Homme which required the latter to stay at least 50 yards away from Foxx and his two daughters.