Facts to Know about Josh Allen's Girlfriend Brittany Williams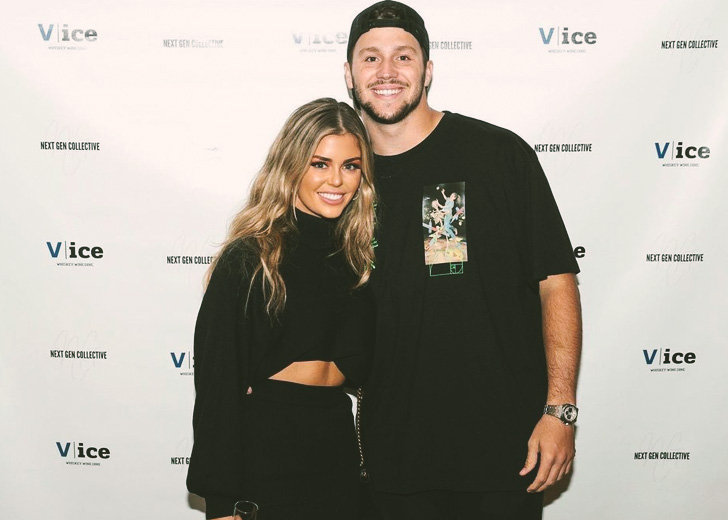 Since being selected by the Buffalo Bills seventh overall in 2018, quarterback Josh Allen has grown to be one of the team's most valuable and loved players. He has set Bills franchise records for passing yards and touchdowns in a season, earning accolades such as Pro Bowl and second-team All-Pro honors in the process.
With such impressive feats under his belt, it's not surprising that Allen has a huge fan following. However, since his early days in the NFL, his biggest fan has remained his longtime girlfriend Brittany Williams, who often shows up at his games to show her support.
Here are some facts about Williams and her relationship with Allen.
Josh Allen Was Her Childhood Crush
Allen and his girlfriend haven't spoken about their relationship publicly, but the two have revealed a lot through their social media. In March 2018, Williams marked their first year together with a picture of herself and the quarterback.
The duo has also shown that their friendship is just as strong. In fact, Allen's girlfriend described him as "best friend & lover in 1."
His Girlfriend Is A Former Cheerleader
During her college years, Williams used to be a cheerleader for the Fresno State Bulldogs of California State University. 
She frequently posted pictures of herself in her cheerleader attire during those days, and even when she graduated in 2018, she marked the event with a post whose caption read "Go Dogs for life."
Williams Shows Up Frequently For Josh Allen's Games
Williams has been supportive of Allen and his career even before he was drafted. She is often present for his games and recently showed up for his game against the New York Jets on November 14.
When Allen signed a six-year contract extension with the Bills worth up to $258 million with $150 million guaranteed ahead of the 2021 season, he and his girlfriend shared pictures from their celebration.
"Here to stay proud of you always" Williams wrote at the time while sharing a picture of herself, Allen, and their dog in front a massive arrangement of celebratory balloons and lights that read BFLO for his team.
Allen's girlfriend had also taken to Instagram when he was first signed back in 2018 to mark the occasion. Uploading a picture of Allen and herself holding his newly assigned jersey, she wrote how proud she was of him.
Watching your dreams come true was a moment I will never forget 𐳘𐳘 Here we come Buffalo! #BillaMafia
His Girlfriend Is A Pilates Instructor
Currently, Williams is a pilates instructor who runs Pilates By Britt, a series of virtual pilates programs. The program's website describes it as a program that will help you find low-impact techniques to lengthen and strengthen your body.
The page says the approach "challenges you physically" while simultaneously guiding you "to a better mind."