Who Is Joseph Sikora's Wife? Inside His Low Profile Family Life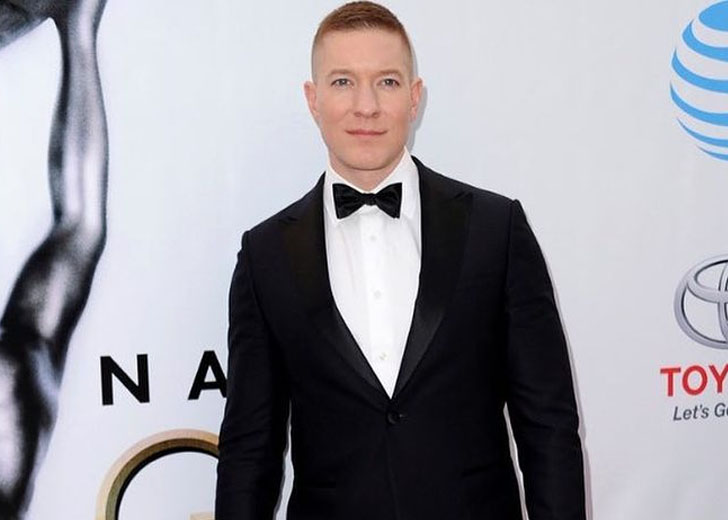 Power star Joseph Sikora has been together with his wife for a very long time. But despite the longevity of their relationship, the pair have never stepped out as a couple.
Sikora and his wife have kept their marriage and relationship very private and not much is known about it.
The actor has spoken about his wife on very few occasions and it's not known if the two have any kids together.
Joseph Sikora And His Wife
Sikora is very tight-lipped about his wife, but several sources have reported that he is married to Tania Ribalow. She is a makeup artist and the two reportedly met on the set of Broadwalk Empire.
While it's not confirmed, it's believed that Sikora tied the knot with his wife secretly in 2014. He confirmed he was married on August 23, 2018, with a tweet where he shared that he and his wife had taken a bus from Florence to Fiesole.
So, me and the wife took the 7 bus from Florence to Fiesole, just outside the city to the church of San Francesco and this nice fella, @imoles hook me up with some nice grappa and where to go in Firenze(Florence). Thanks man. pic.twitter.com/7ObXGZX8CK — Joseph Sikora (@JosephSikora4) August 23, 2018
The most Sikora has talked about his wife was during his appearance on BigBoyTV. There, he talked about the time his then girlfriend (now wife) helped him with his anger issues.
Sikora revealed he had been an amateur boxer for many years and had some anger issues for quite some time. Around 2012, his wife told him their relationship wouldn't work because of his problems.
However, Sikora talked with her and she said she would stay with him if he went to therapy. He shared the therapy worked for him and it helped him find many things about himself and his anger.
The actor further added his wife had transformed his life, both personal and professional.
"Then, when I found my wife, I finally found for the first time something I loved more than acting and then all of these jobs came… She was a blessing, she's a good person."
In another tweet, Sikora revealed he tried his best to not be in character when outside the set of Power as his wife didn't like Tommy Egan, whom he plays in Power.
Similarly, he talked about how his wife dealt with his passionate intimate scenes on the show when talking with ChicagoMag.
"He's very passionate, as am I. [Tommy] is not tolerated in my home. Also, I have the lucky kind of thing with s*x scenes because they're not love scenes."
Who Is Tania Ribalow?
According to Ribalow's IMDb page, she is a makeup artist who has worked on many notable movies and TV series, including The Irishman (2019), Joker (2019), and The Greatest Showman (2017).
She has been nominated for Primetime Emmy Awards under the category of Outstanding Makeup for a Single Camera Series twice — once for The Knick (2014) and once for Vinyl (2016).
Ribalow has also won a Hollywood Makeup Artist and Hair Stylist Guild Award for her work on Joker (2019).