Jon Pardi Proposed to His Wife at the Same Venue They Had Their First Date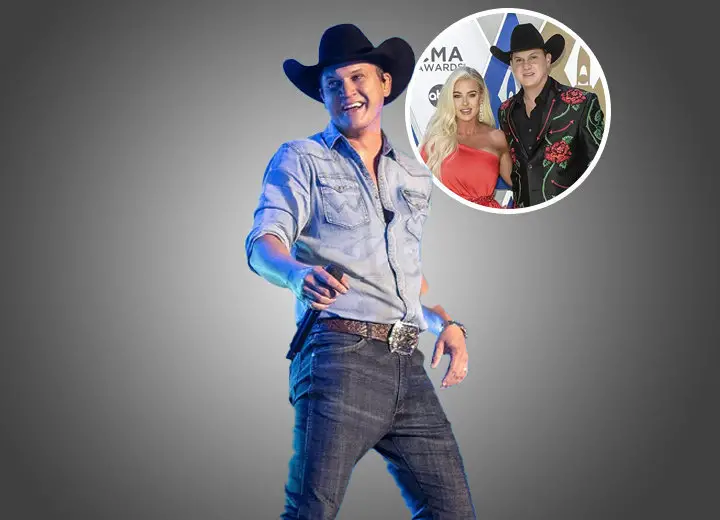 Country singer Jon Pardi and his wife, Summer Duncan, had the most unlikely of first meetings. The couple had had their share of bad relationships and failed dates before they found each other.
Duncan went into their first meeting with a healthy dose of cynicism, even taking a friend with her in case things went south.
But things worked out great, and they immediately realized they were meant to be together.
How Jon Pardi Met His Wife Summer Duncan
Pardi and Duncan were both busy with their careers in May 2017. They had had enough bad dating experiences.
He was busy touring; she was busy being a hairstylist and pampering clients, something she had been doing for almost a decade at that point.
But they had not given up on love. So when one of Duncan's clients tried to set her up with a guy "she knew well," she obliged with no pushback.
"I have been a hairstylist for 13 years, and with that you become family with your clients, so they know all the good, bad and ugly of your life," Duncan recalled of the time her client, Ellen Moxley, set her up with a mystery guy, while talking to People in November 2020.
Unbeknownst to Duncan, Moxley was friends with Pardi's mom for a long time, and he was the guy she was going to set the hairdresser up with. The only thing Duncan was told about Pardi was that he was tall and a family friend from California.
Soon after, Pardi's mom sent him her number, and he called, inviting her to one of his concerts in her hometown. In Las Vegas at the time, she shot his first offer down, saying she would definitely attend the next time he was in Vegas.
Pardi, in his quickness, made another proposal. "How about I fly you to Denver next week?" he asked her, to which she said yes after her friends pressurized her. They convinced her she had nothing to lose.
So she agreed but took a friend with her if things did not work out with Pardi.
Five minutes into their first conversation, they were both smitten. "Summer was love at first sight for the first time ever in my life," Pardi recalled of the moment he met her.
Duncan had similar feelings. "Within the first five minutes of meeting Jon, it was game over for me. I texted my mom, 'Sell my house, sell my car, send my dog," she joked.
Over the next six months, she worked for a week and spent the next traveling to meet him on tour. She never wanted to move before meeting him, but after the six-month back and forth, they settled down in Nashville.
Jon Pardi and His Wife's Engagement and Wedding
After two and a half years of dating, during which they went through a tough year when his career came to a sudden stop, they got engaged in October 2019. He proposed to her in a way that might have evoked a lot of nostalgia for the couple.
He was on his Heartache Medication tour, and on October 2, 2019, he was playing at the Ryman Auditorium in Nashville. That venue was one of their first date spots.
Pardi, after explaining the aforementioned fact to the audience, went down on one knee and proposed to Duncan as the crowd cheered for them. She said yes, they hugged, shared a kiss, and thus the countdown to their wedding began. But not without complications.

Jon Pardi and his wife, Summer Duncan, on their wedding day in November 2020. (Photo: Summerfawn Duncan/Instagram)
Initially, they planned on getting married on 2020 Memorial Day weekend in Montana if it were not for the pandemic and the shutdowns.
After planning and re-planning a bunch of times, they settled on a date in November 2020 with only those closest present.
Thus, Pardi and Duncan tied the knot on November 21, 2020, at the Saddle Woods Farm in Tennessee. A honeymoon was out of the question, but they planned on celebrating their wedding with a larger group in the future.