Jon Gosselin's Two Children Get Along Pretty Well with Him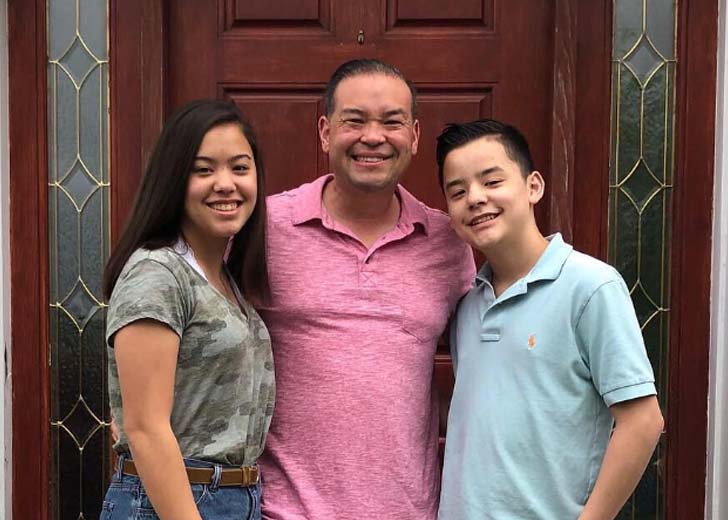 Kate Plus 8 star Jon Gosselin is a father of eight children.
He and his ex-wife Kate Gosselin married in 1999 but called it quits a decade after they tied the knot.
The pair welcomed twins Madelyn and Cara in 2000. And in 2004, they welcomed sextuplets — Collin, Hannah, Leah, Alexis, Aaden, and Joel.
While the former couple was granted shared physical custody of their kids, the tragic story is that Jon is only in contact with two of his eight children. They are Hannah and Collin.
Jon Gosselin's Daughter Reveals Why She Chose to Live With Her Dad
In an exclusive interview with Entertainment Tonight on May 10, 2022, for her 18th birthday, Jon's daughter Hannah opened up about living with her father and her relationship with her mom.
"I've always been closer to my dad and felt like there was unfair treatment at my mom's house," Hannah shared.
She further added, "There's not really a one-on-one relationship, for attention, that you have with your parent. I felt like my dad gave me that attention and a feeling like I had a good solid relationship with a parent."
According to Hannah, her relationship with her mom is "pretty stable." She said, "Like, we text each other and call each other on an average basis."
"She just, you know, wished me a happy birthday," she added. "You know, told me she loved me and it was great. Like, an average birthday text."
As for her siblings that don't live with her, she shared that she "100 percent" missed them.

Jon Gosselin with his children, son Collin and daughter Hannah. (Source: Instagram)
Following Jon and Kate's 2009 split, they became embroiled in a messy divorce and custody battle. As a result, Hannah chose to live with her father in 2016, later joined by her brother Collin in 2018.
But the other four sextuplets [Leah, Joel, Alexis, and Aaden] all live with Kate. The former pair's 21-year-old twins are away attending college.
Jon Gosselin Had to Fight for His Son Collin
The reality star's former wife reportedly tortured her son, Collin, before sending him off to Fairmont Behavioral Health Institute, where he was held for three years.
She sent Collin away without consent from Jon. He claimed Kate only visited Collin three times in three years, while she refused to tell Jon where his son was.
The DJ had to remove his son from the institute in 2018 after he got a heartbreaking letter written by Collin. The letter was smuggled out by his son's older roommate.
Collin wrote that he wanted to live with his father, but his mother did not allow that. He also alleged that his mom was abusive.
In the letter, Collin begged his dad to come to save him. "You're my dad, my savior, please help me," he wrote.
Jon told DailyMailTV that Kate did not like Collin being "difficult" and "stubborn" and sent him away to the institute despite having no known diagnosed medical condition other than common ADHD.
He won sole custody of his son in December 2018 as his wife Kate missed the court appearance.
As of 2022, Hannah and Collin live full-time with their dad. It also seems they get along pretty well with their dad.
Now that his sextuplets have turned 18, Jon says he's free.
On the other hand, Jon broke up with his girlfriend of seven years — Collen Conrad — in August 2021. And the recently single dad is looking forward to dating again.