John Savage Is Co-Starring with Real Life Partner Blanca Blanco in 'Eye for Eye'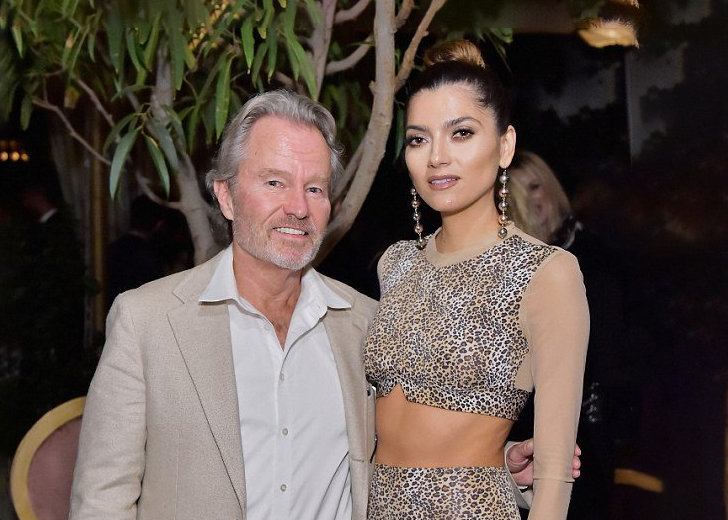 John Savage, best known for his roles in Deer Hunter, Twin Peaks, and The Godfather Part III, recently starred in the new film Eye for Eye.
The L.J. Martin-directed film was released on February 22, 2022, and joining Savage in the movie was his partner, Blanca Blanco.
Eye for Eye, which takes place in the 1800s, was adapted from a novella movie and covers the premises of revenge, love, and fighting for justice.
The actor and his partner sat down with CBS News' Amy Johnson and talked about their new film.
John Savage and His Partner on Working Together
This was not the first time the off-screen partners worked together on films. They have appeared in movies such as Harnessing the Rain and The Dog of Christmas.
When asked what it was like working on this new project, Blanco shared that it was fun and that she and Savage worked well together.
She added that they could separate their personal lives. Meanwhile, the Deer Hunter actor noted they learned a lot about each other.
"We have worked a lot together before, and in working together, it is almost great to have that distance to do the work. I have worked with beautiful women, but the relationship with her made it better," said Savage.

John Savage and his partner Blanca Blanco talking about their new movie. (Source: CBS News/YouTube)
The actor then delved more into the character of his movie.
He revealed that his character was the antagonist and one of the most powerful men in Montana who assumes that he has the power to control everything and everyone.
Savage noted that the audiences might enjoy seeing the good people take some position of strength and power in the end.
John Savage and Blanca Blanco's Relationship
According to reports, Savage and his partner have been dating for 14 years.
They have attended many events together, such as the red carpet of the documentary Kiss The Ground in 2020 and the 2018 Moscow International Film Festival closing ceremony.
There is not much information about them, as they are relatively private.
A brief scroll through Blanco's Instagram page filled with her work leaves little clue about their lives as a couple.
Before Blanco, Savage was married twice — first to Susan Youngs from 1967 to 1969.
The former couple has two kids, daughter Jennifer Youngs and son Lachlan Youngs. Savage had changed his last name from Youngs to Savage hence the last name of his wife and children.
There are no details of how they met or what led to their divorce, but after Youngs, Savage remarried.
He was married to Sandi Schultz in 1993, but there is confirmation on when they divorced or if it had anything to do with his current partner.