Who Was John Malkovich's Wife? About His Romantic Life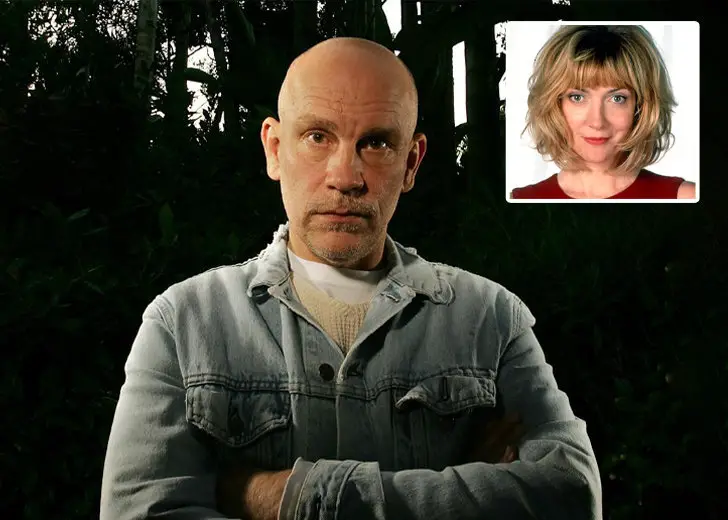 John Malkovich has had an eventful personal life — one failed marriage with a wife in the past and a present [more than] three-decades-long relationship.
Speaking of the latter, he has been involved with his longtime partner Nicoletta Peyran since the late 1980s.
He officially began dating the former assistant film director in 1989, following the actor's divorce from his wife, late actress Glenne Headly.
Yes, he was once married to Headly, who was known for her roles in Dirty Rotten Scoundrels and Mr. Holland's Opus.
She was also the recipient of a Theatre World Award, four Joseph Jefferson Awards, as well as was nominated for two Primetime Emmy Awards.
John Malkovich's Marriage to Former Wife Glenne Headly
Malkovich, an award-winning actor who has appeared in over 100 acting projects, tied the knot with his former wife back in 1982.
However, the marriage didn't go the distance after it was known that the actor had an affair with his Dangerous Liaisons co-star Michelle Pfeiffer.

John Malkovich and his former wife Glenne Headly. (Photo: Twitter)
As per the New York Times, Headley once referred to Malkovich as "the root of all evil." The actor also didn't dispute the charge, even though he did suggest that the devil himself may hold that precedent.
In 1988, the former couple eventually divorced. That was also the time when he went into psychoanalysis, which reportedly allowed him to "have ideas about why I responded in certain ways and why I wouldn't put myself in certain situations again."
Headley sadly passed away on June 8, 2017, at the age of 62, in Santa Monica, California, due to complications from a pulmonary embolism.
John Malkovich Has Children with His Present Partner
Following his divorce from his former wife, Headley, Malkovich found love in his present partner Peyran, whom he met while filming The Sheltering Sky.
Interestingly, the two, despite being together since 1989, have not married each other — or they haven't announced the wedding even if they have exchanged the vows privately.
That said, Malkovich and Peyran have played a huge role in one another's life, especially the director, who heavily supported the actor throughout his long career.
During a 2018 interview with The Guardian, he even expressed that he admired his partner the most because, according to him, she is interesting, smart, and funny.
At present, he is happily living together with her, along with the two children [Amandine and Loewy] they welcomed from their relationship.
After he became a committed partner and a father of two kids, Malkovich also had to make the difficult decision of stepping away from acting in theater and focusing on TV and film to favor his family life.
"I couldn't be a good father and a theater actor," he told The Independent of his decision in 2008. "I would have been absent too often."
The family of four lived for years in their France home. But now, most of them live in Cambridge, Massachusetts, where the longtime couple spent some lockdown time with their daughter Amandine.