John Bishop and Wife Once Split for 18 Months but Comedy Brought Them Back Together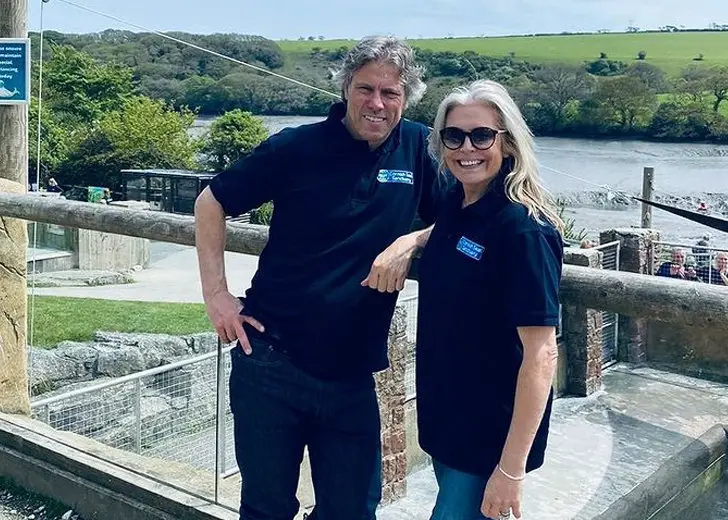 Comedian John Bishop spoke in length about his split from wife Melanie Bishop during his exclusive conversation with The Mirror in 2014.
During the opening exchanges with the tabloid, John said they weren't involved in a huge fight or "revelation about someone else."
They were married in 1993 but decided to go their separate ways for eighteen months in 2000.
John Bishop's Momentary Split with Wife
According to the comic, their relationship "just grew apart," seemingly because they had three children within six years, leaving them with less time to spend in each other's company.
In addition, the Doctor Who actor shared he initially felt like walking around the house with drawing pins in his shoes after realizing his faded relationship with his spouse could potentially end up in a separation.
After the divorce was in place, he said he could not stop his tears after the idea of his better half marrying another man "cut him in half."

John Bishop's wife Melanie Bishop smiles as she poses for a photograph in front of a lake. (Photo Credit: Instagram)
The Merseyside native shared how no man wants to cry in front of their children, but he had it worse after releasing Melanie walked away from their relationship for no apparent reasons.
But as John felt the pain of his separation, she walked back into his life, making their eighteen-month split short-lived.
One night, Melanie visited John as he was telling jokes about killing his wife and keeping her head in the fridge because he couldn't bear being away from her.
She said she enjoyed his gig related to their marriage, appreciating the funny side of it.
After their union, the husband and his other half went back to living under the same roof at their farm in rural Cheshire, along with their three children — Joe, Daniel, and Luke.
Comedy Brought John Bishop's Wife and Children Back
During his chat with Rob Brydon in April 2021, John revealed how he got into comedy and how it eventually saved his marriage.
Brydon asked the comedian to elaborate on how his career as a comic started as they approached the middle of the conversation.
In his response, John said, he walked inside an open mic gig, aged thirty-five, without any expectation.
At the time, he would see his children at the weekend and come back to his home with nothing to do.
He first performed in front of seven people as the second entry, which per John was important, as he would have walked off had he been called to perform as the third participant.
John shared the open mic experience wasn't anything like a polished comedy experience as people in the audience were casual fans.
It was John's first act on the stage, having never performed in front of people prior.
For his act, the comedian opted to tell jokes related to divorce and share his experience as a divorcee.
Slowly but steadily, the organizer liked him, and started calling him often to perform.
One night when he was set to throw his comic punches, he noticed Melanie was present in the audience with her friends from work.
John recalled Melanie being shell-shocked after hearing her husband's name being announced on stage.
Later, after the gig was over, they met at the bar, where she complimented him for his act.
Soon, they started seeing each other, and upon realizing they didn't want to get divorced, the couple got back together.
In John's words, getting his marriage back on track was his reward for getting into comedy.
"That was the reward, all of this [his career] is secondary," remarked the popular comic.