Does Johannes Radebe Have a Wife?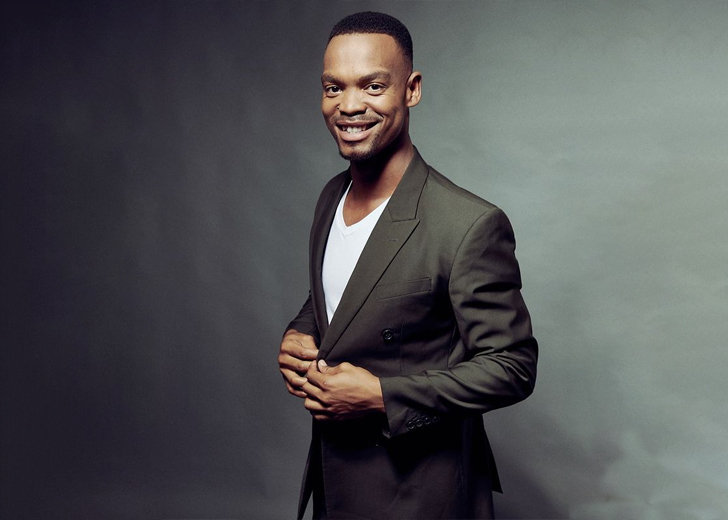 For the longest of time, Johannes Radebe had confined a part of himself in the shadows.
His distant relatives from the remote parts of South Africa and his fans had long been asking if he had a wife.
Those who knew that he did not have a wife, would pose an even more difficult question: "Why?"
Well, earlier this year, the South African dancer and reality star answered any and all questions that people had about his wife, or lack thereof, when he donned a pair of black leather high-heeled boots and made the Strictly Come Dancing stage his own. 

Johannes Radebe wearing black leather high-heeled boots for Strictly Come Dancing red carpet (Source: YouTube)
Why Johannes Radebe Doesn't Have a Wife
"Not only was I the first male dancer to perform in heels in the show's history, but this dance was also my way of coming out," Radebe wrote in an exclusive article for Metro.
Growing up in South Africa, the dancer insisted that his family always knew that he was "special," but they never acted like there was anything wrong with the way that he was. 
He was grateful that his family did not impose ideas of sexuality upon him—be that gay or straight. He was always allowed to be a child and accepted for who he was. 
While homophobia was rampant in the outside world, and he had to put up with bullying, his home, family, and the dance studio were his refuge.
"It was a safe haven where I could just be me," he penned. 
In the supportive and nurturing environment he was raised in, Radebe never felt the need to come out formally to his mum or his friends.
Still, in his heart of hearts, Radebe knew that the moment he took up the stage in those heels with his "Pose" fan dancing to a rendition of Blondie's 'Rapture' it would serve as a loud and clear statement to the world.
Everyone would know that he was gay. 
Johannes Radebe Was Blessed with Unwavering Support
On the flip side, despite the unwavering love that his mother had for him his whole life, he still felt shame in admitting that he was gay.
His fear stemmed from the fact that others in the community were not lucky enough to be embraced by their family. 
"I saw my friends come out to their parents and be disowned and rejected," he confessed, "I witnessed children become homeless overnight because they were caught doing something with a member of the same sex."
After the powerful performance, Radebe flew home to his mother to have "the conversation." He sat her down and explained how he didn't want to bring shame on her and his family by admitting that he was gay. 
The doting mother told her son that it was wrong for him to think that being who he was would be shameful. 
In his moment of acceptance, Radebe did not turn a blind eye to others who had not been blessed with the same fortune. 
"To them, I would say that blood does not always mean family," he affirmed. 
He encouraged others like him, other closeted members of the LGBTQ+ community, that if their family wasn't accepting of who they were, there was an entire community waiting for them with open arms.