NSYNC's Joey Fatone Moved on from Ex Wife Long before Their Divorce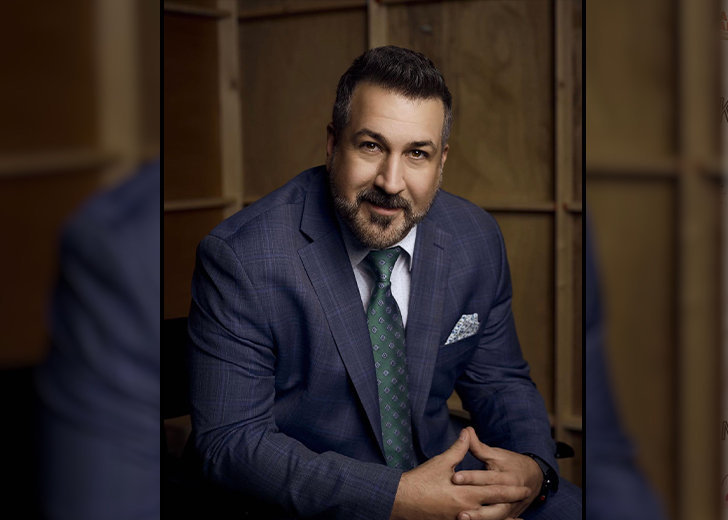 Even before Joey Fatone and his ex wife, Kelly Baldwin, went their separate ways, the former NSYNC member was dating his current girlfriend, Izabel Araujo.
After nearly 15 years of marriage, Fatone and his former wife filed for divorce. Briahna, 20, and Kloey, 11, are the children of the estranged couple, who dated for ten years before marrying in September 2004.
In August 2013, the couple was the subject of divorce rumors. However, the musician dismissed them at the time.
"We're still married … kids are great," he said. "I'm deeply upset about [the rumors]. We're fine," added Fatone as per Us Weekly.

Joey Fatone with ex wife and daughter on Mother's Day (Source: Fatone's Instagram)
The couple went through a difficult period when Baldwin, a screenwriter, experienced major health difficulties while pregnant with their daughter Kloey. 
However, they were pulled closer together by the birth of Kloey, who is on the autism spectrum. 
Does Joey Fatone Have a Wife?
While the couple was going through a divorce, the former Dancing with the Stars contestant started dating Araujo.
Fatone spoke out about his ongoing romance with Araujo after giving critical comments on an episode of DWTS, acknowledging that they still have ups and downs like any couple.
The pair have not yet tied the knot. On the How Men Think podcast, he disclosed that he had waited nearly two years to introduce her to his kids "just to know 100 percent that [the relationship was] gonna be right."
They met each other four years ago on Halloween for their first date. They have been celebrating their anniversary every year at the same place since their first date.
"Not your typical love story but I wouldn't change a thing!! Looking forward to celebrating many more with my partner in crime!" wrote Araujo on her Instagram.
Where Are Joey Fatone's Daughters?
Fatone and his former wife are making it work, co-parenting their daughters. He says they take one step at a time and that he goes "back and forth" with his high school sweetheart when it comes to parenting.
They try to do things together with their daughters depending on where they are and what they are doing. 
The Heluva Good! creator adds that they have known each other for so long that they've definitely got to make it "exist together."
While parenthood is full of joys and happy moments, such as seeing Kloey walk the catwalk for the Runway of Dreams Foundation's adapted fashion show in Miami earlier last year, the proud father is also confronting new challenges as she approaches her teenage years.
Kloey is diagnosed with high-functioning autism (HFA), which means she is intellectually "higher functioning" than other people with the disorder.
Briahna, Fatone's first daughter, majored in Biochemistry and Molecular Biology from Michigan State University and is a medical assistant. Fatone is very proud of her and what she has achieved.
Fatone celebrated his daughter Briahna's senior prom with her. He also celebrated Christmas 2019 with both of his daughters and his girlfriend. He often posts about them on his Instagram.