Things to Know About Joely Richardson's Daughter Daisy Bevan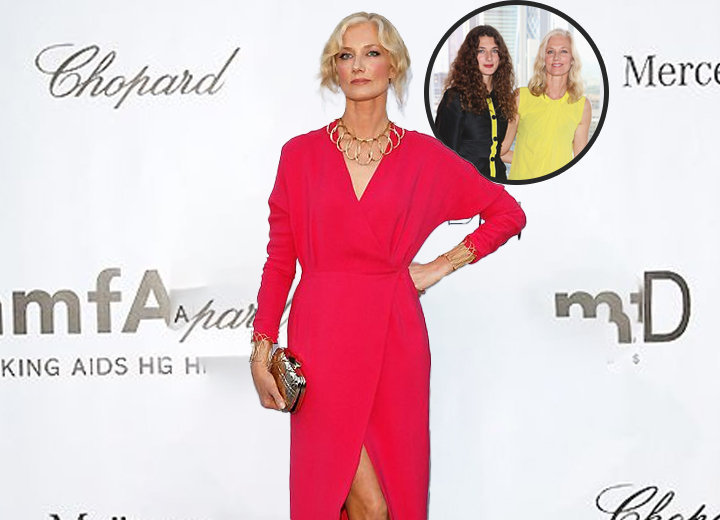 Joely Richardson is a descendant of one of the most famous acting dynasties in the world. She is the fourth generation of the famous Redgrave family, with Vanessa Redgrave and Tony Richardson as her parents.
That makes Daisy Bevan, her daughter, the fifth and latest generation to enter the world of acting. And Bevan is carrying the Redgrave mantle pretty well.
She always had a knack for acting, but cinematic work has not been her only pursuit. The actress has also delved into modeling and theatre acting, all after overcoming a serious childhood health problem.
Daisy Bevan — Age, Upbringing, and Health Issues
Bevan (full name — Daisy Carmen Bevan) was born on March 28, 1992, to Joely Richardson and Tim Bevan. She is the former couple's only child.
The actress was born into an environment with a lot of exposure to show business. She practically grew up in movie sets from a young age, even getting little walk-on roles in her father, a film producer's movies.
Her parents did not start together for long — Joely and Tim divorced when she was five. But they were still around for her because she had to be taken care of a lot more than any regular child would have to be.
At age one, Bevan was diagnosed with a rare circulatory disease. It weakened the walls and valves of her veins, affecting the circulation of blood throughout her body, especially in her legs.
She was in and out of the hospital throughout her childhood and had multiple surgeries before she turned 15. A few more followed her 15th birthday.
Daisy Bevan's Acting Ambitions and Parents' Suggestions
Bevan, despite all her struggles, never lost her interest in acting. When she was little, she would always put on shows for everyone.
"It's something I always wanted to do. I can't ever remember there being a time when I didn't want to do it," she remembered during her conversation with Independent in May 2014. "There was never a 'eureka' moment."
She was not pressured into acting and continuing the family's traditions, though. And neither was she stepping into the acting realm an inevitability.
But after finishing high school at Bedales School in Hampshire, England, she went to Lee Strasberg School in New York. It looked like she would jump right into the deep end.
While I was watching the Alienist, I noticed how much Daisy Bevan (Esther) looks like her mother, Joely Richardson, and grandmother, Vanessa Redgrave pic.twitter.com/JRVFseFzQQ — Long Ago Captures (@longagocaps) January 7, 2019
Her parents always knew she had big ambitions. And they made her not make hasty decisions.
"It was always said to me, 'Finish school and preferably some studies and then you can do what you want afterwards.' You can't argue with that," Bevan told Independent.ie in May 2014.
Her film career began in 2014 with The Two Faces of January and has since worked on many big projects, the most notable of them being The Alienist (2018) and On Our Way (2021).
Bevan, who looks very similar to her mother, tried her hands at modeling in 2019. She appeared in a promotional shoot for Meme Chose, a luxury shirt brand, something for which she took a short break from acting.
Daisy Bevan's Dating Life
The least known-about thing about Bevan is definitely her dating life. The actress mostly stays off the news when it comes to gossip and rumors about her love life.
Bevan had a boyfriend in 2014, something she reluctantly admitted to during her Independent interview. She had been with him for about a year at that point.
The only other thing she admitted about her boyfriend was that he made her support his team, Fulham, an English football club. No information on whether that romance is still on.