Joe Lara and Natasha Pavlovich Fought in Court for Their Daughter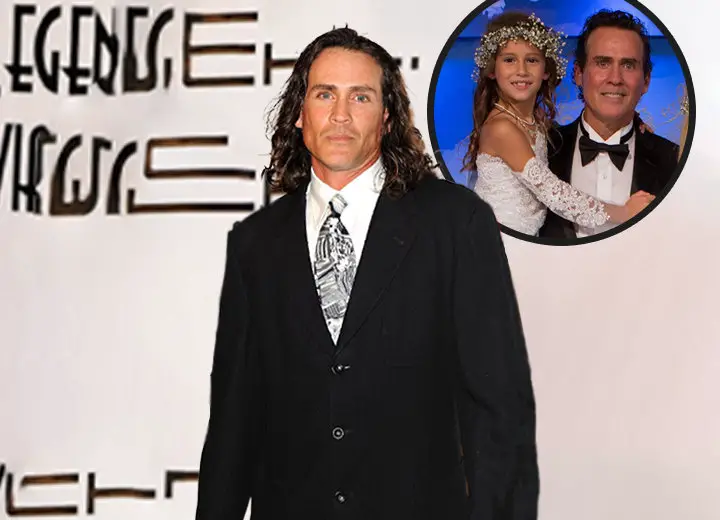 Joe Lara and his ex girlfriend, Natasha Pavlovich, were in a relationship for a long time. They had an on-again, off-again relationship for over three decades.
During their time together, they had one daughter. However, their relationship went south, as his country music career failed to take off as he had hoped.
So they separated in 2015 and had a long, grueling court fight over their daughter. Their legal battle ended only after his death in May 2021.
Joe Lara and Natasha Pavlovich's Battle over Daughter Liana
Lara and Pavlovich were together from 1984 to 2015. She remained his girlfriend for most of those years, although rumors suggest they also got engaged at one point.
They welcomed their first and only kid, daughter Liana Lara, on December 12, 2010. Around the time she came along, Lara decided he wanted to pursue a career in country music and the family moved to Nashville, Tennessee.
However, aware of the chances of things not working out the way he wanted to, the couple made a deal. The deal was — if Lara could not get his music career off and running by the time Liana started kindergarten, he would give up on his dreams as a musician and move to Chicago.
By 2015, their daughter was old enough to start kindergarten and Lara's new career aspirations had gotten him nowhere. So, when Pavlovich reminded him of the deal, he refused to make good on it.
Instead, he filed a false police report claiming Pavlovich had sexually abused Liana, intending to get sole custody of her. He was found to be lying and that ended their relationship.
As 2016 began, the ex couple started their fight for Liana in the court. In February 2016, a Tennessee judge who was later accused of misusing her powers by Pavlovich and many others, ruled she move out of the couple's home in Brentwood, Tennessee.
This made her homeless for the three following months but could not even get into homeless shelters because she was technically a homeowner. In a later ruling, she was given harsh instructions for parenting.
Pavlovich, a Serbian-American of the former Yugoslavia, was ordered not to speak her native Serbian to her daughter if no one else present around them could speak Serbian.
Their legal proceedings stretched to 2020 when a judge awarded Lara and Pavlovich 50/50 custody. However, she planned to appeal the ruling in 2021.
Joe Lara's Death, Custody Settlement, and Daughter's Whereabouts
Pavlovich's plans to challenge the 50/50 custody ruling did not come to fruition because of Lara's death. Lara, along with his wife, Gwen Shamblin, died in a plane accident at Percy Priest Lake near Smyrna on May 29, 2021.
After his death, Pavlovich got her daughter's full custody. She was ruled the primary parent and was given responsibilities for Liana's education, religion, and non-emergency medical care, among many others.

Natasha Pavlovich, Joe Lara's ex girlfriend, with their daughter, Liana Lara, in 2019. (Photo: Facebook)
Now, Liana lives with her mother. She rarely makes appearances on her social media — Pavlovich has only ever posted her daughter's picture once.
Before his death, Lara posted about Liana a couple of times, one of them being a birthday post for her on her ninth birthday in 2019.